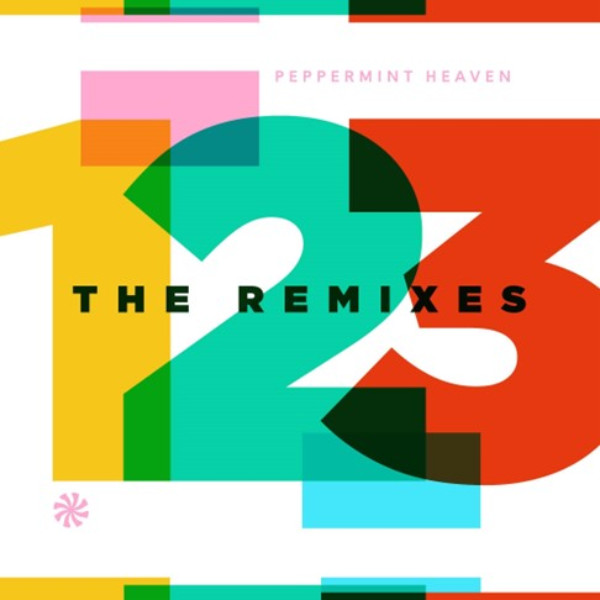 Los Angeles-based indie-pop duo Peppermint Heaven releases new remixes of their single, "1-2-3," a track from their Rockropolis EP.
Chris Cox provides a pumping "Club Mix," along with a "Radio Mix," while DRYVE delivers a retro synth-wave-driven remix, entitled "Dryve Remix."
The release comes after the L.A. duo burst onto the world of TikTok with their previous remix of "We Threw It All Away," which picked up over 300k views. Across Spotify, the production and songwriting duo have amassed more than 10 million streams.
Made up of Juno (keyboards, vocals) and Spark (bass, drums, vocals), Peppermint Heaven exploded on the music scene in 2014, releasing their debut single, "Plenty of Time." In 2016, the duo dropped their debut album, Precious Things, garnering vast praise. Two more albums followed: 2017's Curious Things and 2018's Perfect Things.
Since then, Peppermint Heaven has released a series of EPs, singles, and remixes, along with their 2021 self-titled album. They've teamed up on remixes with many top UK talents, including Full Intention, Moto Blanco, Lynx, FNP, AM2PM, Seamus Haji, Almighty, Chords, Danvers, Oscurco, Revaux, Crackazat, DRYVE, Oscuro, Mark Lower, and Chris Cox.
Chris Cox, one of the world's most successful remixers, has collected over 48 Million streams on Spotify and over 400k monthly listeners. He's taken on remix duties for some of the biggest artists in the world including Whitney Houston, The Pet Shop Boys, Dianna Ross, and Madonna.
DRYVE first appeared on the scene with his remix of the quintessential synth-wave track "Drive" by Kavinsky. Since then, he's been a mainstay in the genre, with releases on some of the scene's biggest labels, with more than one million streams.
"1-2-3 – Chris Cox Club Mix" opens on low-slung, dazzling tones, and then takes on bubbling layers of textures backed by a luminous filament. As Peppermint Heaven's velvety, evocative vocals enter, the tune pulsates on gleaming harmonics.
"1-2-3 – Dryve Remix" features a throbbing intro of darker tones, followed by a thumping kick drum and delicious rhythmic flow. Washes of synth-wave flavors imbue the song with vibrant tones, infusing the music with animated savors.
"1-2-3 – Chris Cox Radio Mix" is similar to the "Club Mix," yet brighter and more resonant, adding sparkling energy.
Wonderfully wrought, all three remixes offer tasty pushing dynamics and demonstrate the alluring brilliance of Peppermint Heaven.
Follow Peppermint Heaven Twitter | Facebook | YouTube | Spotify