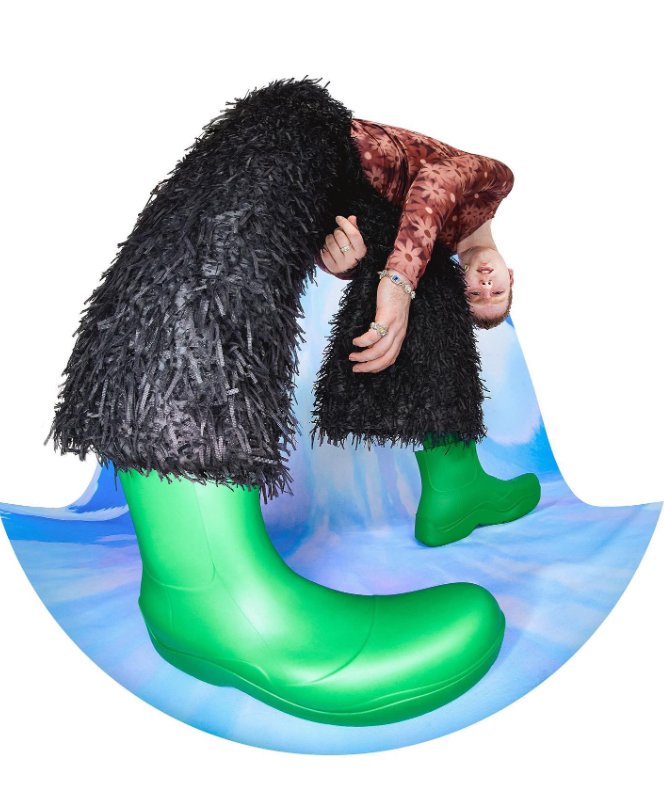 The pandemic-influenced records are still coming thick and fast – the latest of which being demon time from producer extraordinaire Mura Masa.
Whilst in lockdown, the producer armed himself with a twisted image of Sonic the Hedgehog and the word 'fun' scrawled on his notes app before buckling in to create the 30 minutes of fizzing genre-bending tracks of his third record.
demon time is an ode to the lifestyle that young music-lovers are curating with their fingertips and smartphones. The Guardian took pleasure in slamming Mura Masa's record for feeling as if "standing within earshot of a tween who is frantically scrolling through TikTok without earbuds" – but in that dated criticism lays the brilliance of demon time.
That app flourished during lockdown months with glaring, sticky sweet electropop sounds garnering viral success every week. Mura Masa takes that energy and pours it into a remake of 2004 hit 'bbycakes' with Lil Uzi Vert, Shygirl and PinkPantheress. Shygirl is recruited again on 'hollaback bitch' whose pounding production is compounded by a big saxophone hook.
demon time may lack the introspection of 2020's acclaimed R.Y.C., but it is certainly Mura Masa's catchiest effort to date. Erika de Casier delivers an infectious chorus on 'e-motions' whilst Pa Salieu and Skillibeng take the Gurnsey star's production in their stride on 'blessing me'.
— xander (@mura_masa_) September 16, 2022
The record's best moments do come early on in the brilliantly chaotic half-hour journey. 'slomo' is some of Mura Masa's best ever work with a giddy sound that wouldn't be misplaced on a 100 gecs album. After that, you're plunged into the pensive '2gether' which meanders around a star-crossed lovers' story before a catapulting drop that deserves your best headphones.
Mura Masa sat down to make demon time as a project of escapism and the joy it brings comes from that mission. Some might not feel it, but those that do, will be fiendish for demon time.
Are you a Mura Masa fan? Loving demon time? Let us know @CelebMix on Twitter.