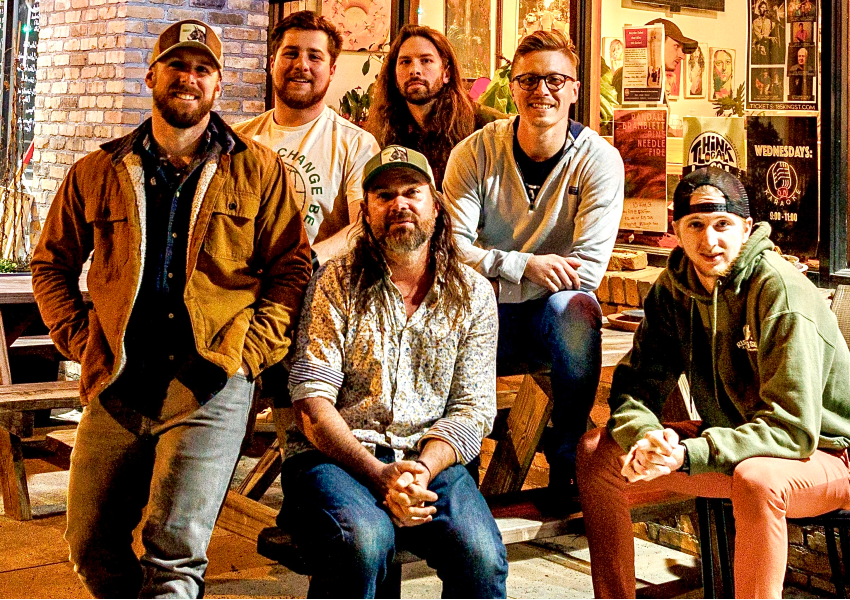 Virginia-based alt-country outfit The Jared Stout Band releases their new single/music video, "Luck," a song about feeling like nothing is going your way.
The song's lyrics tell a tale universally recognizable: "That's luck, sometimes it builds you up and gets me stuck / You swear you'd had enough, I'm in a rut, and I know, that you've been in one too / Cause luck ain't got oh nothing to do, with you."
Made up of Jared Stout (vocals, rhythm guitar), Joey Ballard (drums, vocals), Robby Carden (harmonica, percussion), Matt Brassington (bass, vocals), Brian Mehalso (lead guitar, vocals), and Taylor McCoy (lead guitar), The Jared Stout Band has shared the stage with Blues Traveler, Phil Vassar, 38 Special, Cassadee Pope, and Eric Paslay.
The band will perform at Virginia's well-known Floyd Fest in 2023.
"Luck" opens on a low-slung, shiny guitar accented by a deliciously braying harmonica. A gentle, alluring alt-country rhythm infuses the tune with a contagious, loping cadence as Stout's drawl-inflected voice imbues the lyrics with buoyant timbres antithetical to the song's lyrics. Glowing harmonies give the song depth and luscious dimension.
"Now what would I do if didn't see you tomorrow / The banker man came to collect on what's borrowed / My old truck it didn't start first try / The rain fell down heavy from the sky, oh no."
Highlighted by Carden's stellar harmonica, suffusing the song with yummy textures, the harmonics exude tangs of carefree surfaces.
Drenched in upbeat harmonics laced with a bright and breezy flow, "Luck" delivers an optimistic approach to the concept of being down on your luck. Imagine Jimmy Buffett covering a George Strait song and you will have an idea of the tune's mood.
The video, directed by Travis Smith and Tristin Hughes, depicts the band playing in a casino as gamblers test their luck.
Simultaneously happy-go-lucky and brimming with subtle country flavors, with "Luck," The Jared Stout Band hits the sweet spot.
Follow The Jared Stout Band Instagram | Facebook | TikTok | YouTube | Spotify