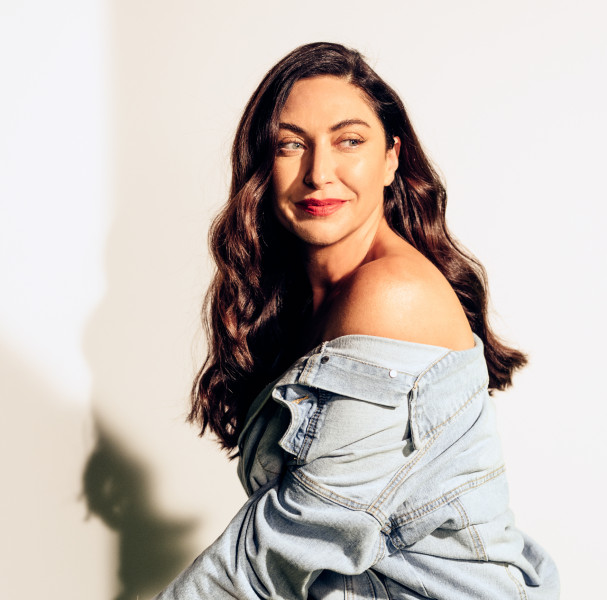 Los Angeles-based pop singer-songwriter and actress Tara Macri drops her latest single, "Waking Up in California," produced by Garen Gueyikian and mixed by multiple Grammy Award winner Chris Lorde-Alge.
Talking about "Waking Up In California," Macri shares, "This song is a reminder to never give up even when you get sidetracked. When it feels like everything is against you, double down on your dreams. I'm not done chasing my dreams and my dreams aren't done chasing me."
Tara Macri burst onto the music scene, releasing her hit single, "Prettiest Girl in the Room," in 2015. The song landed on Billboard's Top 80 Chart, collecting vast airplay on radio stations and Sirius XM. Since then, she's released a series of successful singles, including "Excuses," "Baby You Got Me," and "Meet Me on Mars," amassing more than one million streams.
Multi-talented, Macri has appeared in roles on Broadway, including Hairspray, Jersey Boys, and The First Wives Club, performing with artists such as Nick Jonas and John Stamos. She was also the voice of Young Tigress in the Kung Fu Panda prequel, Secrets of the Scroll, which also featured Jack Black, Dustin Hoffman, Seth Rogen, and Lucy Liu.
"Waking Up in California" opens on a bewitching, thrumming rhythm topped by shimmering layers of luscious pop textures. Macri's deluxe voice imbues the lyrics with heady, buoyant tones, giving the tune glossy colors and effervescent energy.
Shimmering breakdowns shift the harmonic flow, infusing the song with gentle, gleaming interludes, followed by moussing back up to dynamic levels of contagious pop surfaces. Radiant, dreamy harmonies inject the tune with shiny depth and dimension.
"Waking Up in California" captures the yummy, happy-go-lucky sensation of cruising down the Pacific Coast Highway in a convertible with the top down on a warm summer day.
Brimming with alluring dynamics and a captivating rhythm, as well as the electrifying voice of Tara Macri, "Waking Up in California" hits the sweet spot.
Follow Tara Macri Instagram | Twitter | Facebook | Spotify