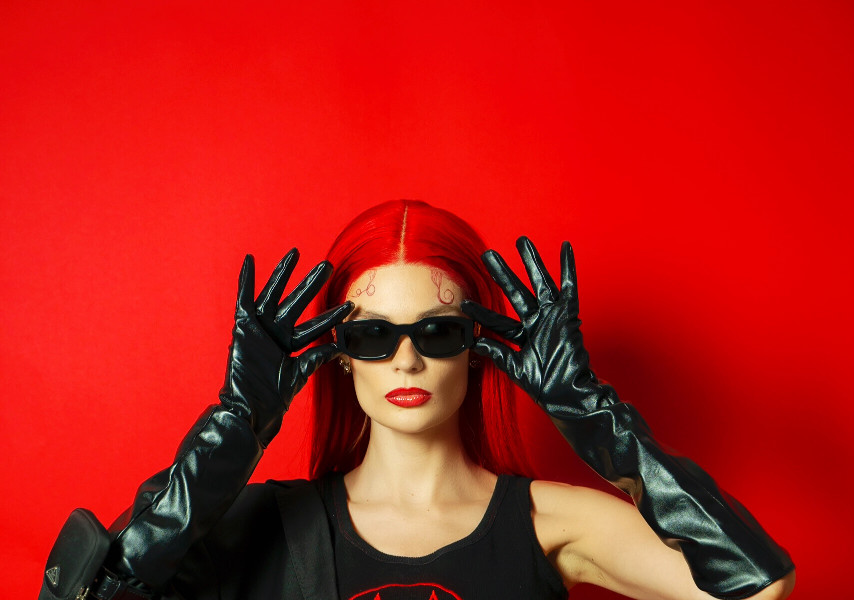 Progressive pop artist Majorlilkween releases her new single/music video, "Rogue," a boss bitch anthem, featuring rapper Bali Baby.
Inspired by the idealistic and unattainable expectations social media places on women, Majorlilkween was motivated to confront the poisonous standards. A model in the world of fashion, Majorlilkween has struggled with her own body image, which constrained her to encourage other women to self-love.
Originally from Tallinn, Estonia, Majorlilkween, aka Alexandra Elizabeth Liadov, arrived in NYC at the age of 16 to follow her dream career in fashion. Shortly thereafter, she became Victoria Beckham's muse, walking over 80 fashion shows in 12 months.
As she flourished despite the limitations others tried to put on her, her gift for music, performance, and directing videos, along with her "I do whatever the funk I want" attitude approach culminated in her pop star personality, Majorlilkween.
Majorlilkween evolved into a multi-dimensional creative artist who understands who she is and who celebrates the individuality of women via a third-wave feminist perspective – women's ability to decide for themselves.
"Rogue" rolls out on swirling colors atop a rumbling rhythm as rap-lite vocals infuse the lyrics with the strident, almost savage implications of self-empowered women who know what they want. Plush, lustrous layers of strings give the tune edgy tension, while layered voices offer wicked textures, at once evocative and intoxicating.
"Gimme the bag, gimme the bag / Unlimited racks, unlimited racks / Kiss my ass (mwuah), bitch relax / Been in my (ah ah) been in my act / Let the bitch react, I been acting up my bad / Attitude high end, got a Birkin to match / Been in my (ah)."
The video opens in a cemetery, where Majorlilkween visits a grave, followed by the visuals returning to the beginning, tracing the actions leading to the grave. At once trippy and sardonic, the video recreates the excessed of the typical rap video, including swank cars and scantily clad women. Yet there's an aura of femme fatale lethality to it.
Majorlilkween has it going on! Raw and brimming with latent feminist energy, "Rogue" offers mesmerizing audio-visual experience.
Follow Majorlilkween Instagram | TikTok | YouTube | Spotify