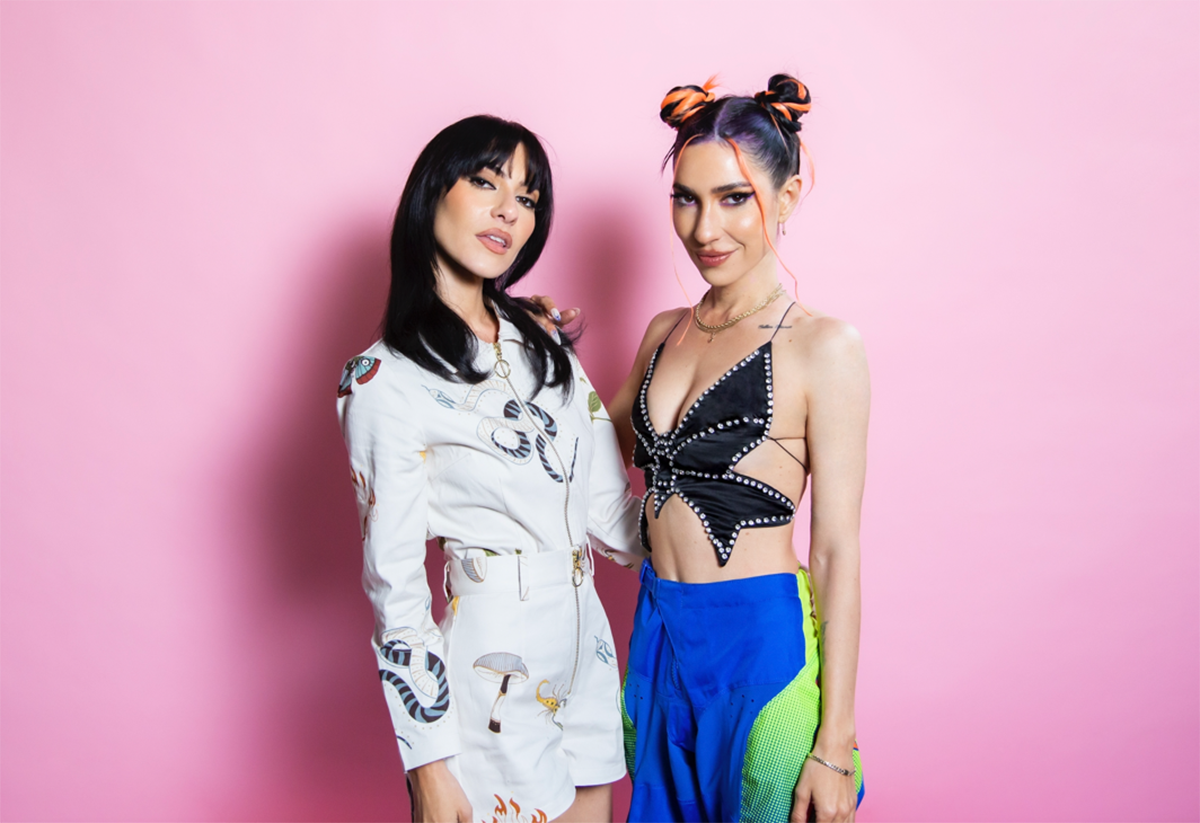 After having made music together for the past 17 years, Australian pop music icons and sisters Jessica and Lisa Origliasso of The Veronicas have officially released their debut solo singles for the first time. Additionally, the songs are not just to push their solo dreams, but to also to empower Australian females and femmes to unashamedly have fun on their own.
Lisa and Jessica have embraced the opportunity to work on solo material and used the opportunities to showcase two unique and impressive debut solo singles in the hope of removing barriers to female and femme fun and breaking down the societal stigma associated with self-pleasure and self-love.
Jessica's high-powered anthem "Seeing Stars" is a flashback to the duo's first studio album The Secret Life Of…, with a bold and brash modern twist. "Seeing Stars" explicitly dives right into celebrating pleasure as a woman, with punchy lyrics that turn up the heat. Taking a disparate direction from that of her sister, Lisa's heartfelt ballad "Cruisin' On My Own" champions the importance of prioritising your own self-love.
Speaking on the release of her single, Jessica explains that her song is essentially about feminine power. "'Seeing Stars' is all about exploring the idea of feminine power," Jessica explains. "By flipping the well-known stereotype of 'boys and their toys' on its head, "Seeing Stars" is a song that reminds us that self-pleasure is for everyone."
However, Lisa sees her song as more about the world we are currently living in and how it moves towards fast-paced living. As Lisa explains, "'Everything about the world we are living in today is geared towards being fast-paced and transactional. My song talks about the importance of taking the time to discover the most important relationship in your life – the one with yourself. Taking your time to really understand yourself, and your needs and to empower yourself through self-care.'"
Renowned for their fearless and upbeat attitudes, Jessica and Lisa previously teased their fans on social media by removing 'The Veronicas' from their Instagram profile and also hinted that they had in fact broken up – although, take it with a grain of salt, as it seems to only be in support a promotion campaign called 'The Solo Project', and they have not officially broken up.
Jessica and Lisa's songs and music videos are now available via Spotify, Apple Music and YouTube.