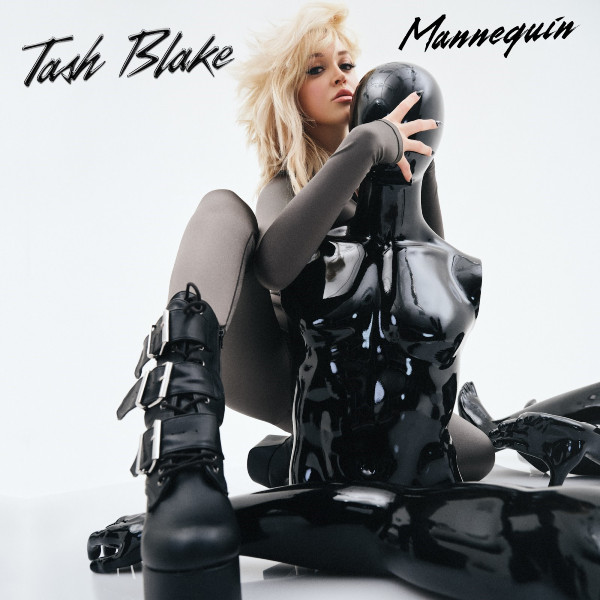 Indie-pop artist Tash Blake introduces her debut single/lyric video, "Mannequin," announcing her arrival on the music scene with swagger – Tash Blake is here and she's here to stay.
Talking about the song, Blake shares, "'Mannequin' comes from such an incredibly real place. I had just ended a long-term relationship of manipulation where I was never allowed to be my true self. This song sparks a new beginning in which I am finally free to say or do anything. I wanted to write something carefree and upbeat to dance to with my friends, but also empowering to give strength to those who find themselves in a situation similar to mine. In the past, I've tried to speak out but wasn't heard, I tried to be my own person, but felt forced to be someone else."
She goes on, "Throughout the song, I speak from the perspective of those who try to control and manipulate, as well as my own voice as I begin to respond with more and more power and self-confidence. The lyrics simulate a dialogue as the power dynamic reverses."
Blake explains, "My hope is that when people listen to 'Mannequin,' they gain the confidence to push back against people who try to manipulate and control them, as well as being able to let loose and have fun dancing around with their friends!"
After originally growing up immersed in dance and musical theater, Tash eventually decided to combine her passion for the legendary performance aspects of Madonna, Britney Spears, and Lady Gaga into one exciting audio-visual experience.
"Mannequin" rolls out on eerie, sleazy vocals accented by faint, tingling tones, and then transitions into a potent indie-pop melody featuring a fat, vibrating bassline, and percolating percussion. At once dark and bewitching, there's a dangerous, reckless edge to the harmonics, as well as Blake's spine-chilling, femme fatale vocals.
"Sink in my teeth / Crawl into your head / Lookin at you, I see visions of red / Hard to forget / The words that were said / I trap you in my spider web."
Tash Blake has it going on! With her mystical-flavored voice and in-your-face lyrics, Tash Blake immediately heralds her presence.
Follow Tash Blake Instagram | TikTok | Twitter | Spotify