Louis Tomlinson has announced a 2023 UK and European tour to support his forthcoming sophomore album Faith In The Future, slated for release on November 11, 2022.
The tour announcement followed the release of Tomlinson's brand new single called "Out Of My System," which is the latest preview of his solo album, Faith In The Future. Following the album's release, he will embark on the massive UK and European arena tour in 2023, running from August to November, including a show at London's famous venue, The O2.
The UK and Europe arena tour announcement is part of his massive plans around the huge 2023 Faith In The Future round-the-world trek, and the fresh dates for other regions, including the USA, Canada, Australia, South America and Asia, are yet to be announced.
The former One Direction turned solo-artist megastar's jaunt will kick off on August 29 at Barclays Arena in Hamburg, and will take him across the UK and European cities, finally wrapping on November 18 at Resorts World Arena in Birmingham.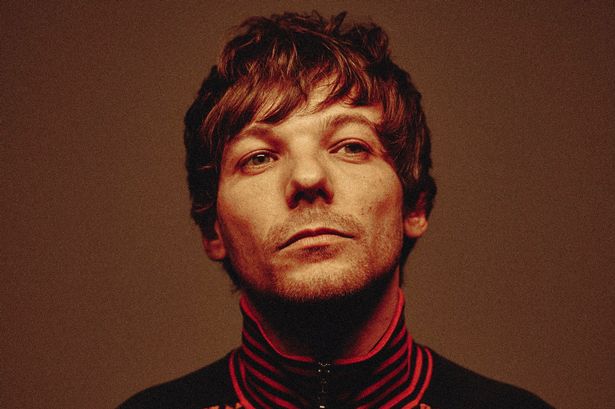 Louis Tomlinson will release his eagerly awaited second album Faith In The Future on November 11, 2022, ahead of the massive 2023 tour. Fans can't get enough of the new era of uptempo, pop and rock-tinged compositions, both sonically and lyrically, dished up on a sizzling music platter by Louis Tomlinson, as perceived by the release of the album's lead single, "Bigger Than Me," and the second single, "Out Of My System," which is a whopping rock anthem.
Louis returned to music with the first single from the album, 'Bigger Than Me' last month, the first new song from Louis since the release of his million-selling debut solo album 'Walls' in 2020. "Bigger Than Me" is an impassioned pop song that has seen plays across Radio 1, Radio 2, Virgin Radio, and more, and headed straight into the US Top 40 Radio.
"I feel like a new artist now," he says. "It's taken a while for me to be comfortable on my own, to learn to trust my gut and make sure I get what I want. I feel the most confident I've ever been, both as a songwriter and a singer, and the most mature. Of course, I want to be successful, but what matters is what my music means to me and what it means to the fans. That's the priority. The rest we'll have to wait and see."

Louis Tomlinson on new album and solo career
In 2021, Louis earned his spot in the Guinness Book Of World Records for breaking the record for the most live-streamed concert by a solo male artist. Louis hosted one of the biggest live-stream concert events ever held, selling over 160,000 tickets to fans in over 110 countries and raising funds for several important charities and touring crew affected by the pandemic.
Following the enormous success of the festival's 2021 debut, August also saw the return of Louis' highly successful The Away From Home Festival. The one-day event, staged earlier this year at the stunning Marenostrum Fuengirola in Malaga, Spain, hosted 18,000 fans and sold out in just 24hrs with a line-up of some of the best new British bands.
It's the race against time for his massively dedicated and loyal fans to get their hands on tickets. Here's how to get yours before they all sell out!
How to buy tickets and get pre-sale access?
Tickets are going on presale from October 19. To ensure the strongest chance of getting a Louis Tomlinson tour ticket for 2023, aim to get pre-sale access by pre-ordering the new album. You can pre-order/pre-save the record here.
To get access, sign up with your name and email address here on the website. Once you get added to the mailing list, you can get an invitation for presale access from the website, accessible on October 19 at 10 am CET.
The general sale for Louis' tour will start on October 21 at 9 am CET via See Tickets and Ticketmaster for any city across the UK and Europe.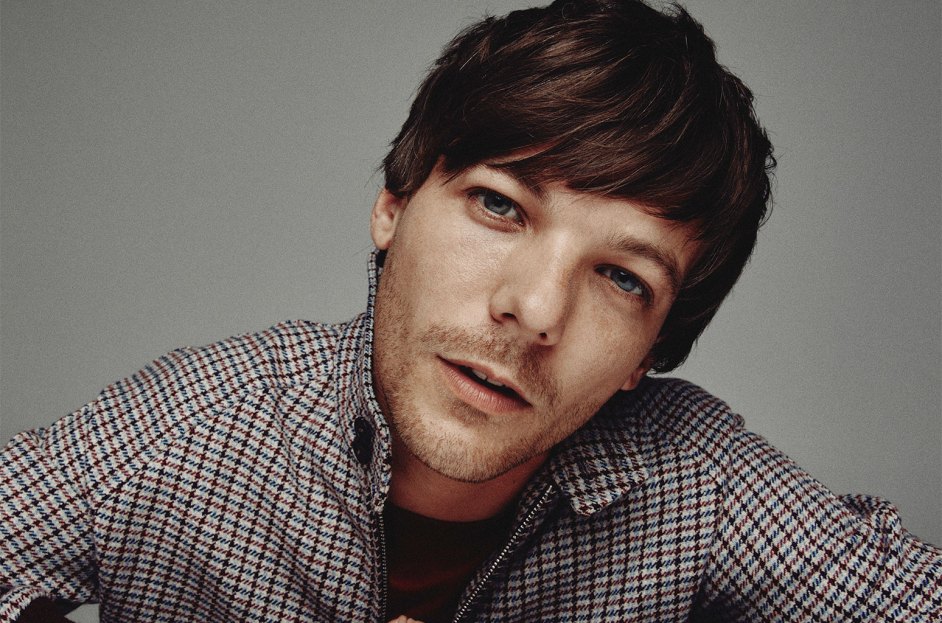 How much are tour tickets?
While the price of concert tickets will differ based on the city, here's a general idea about the ticket prices. According to Ticketmaster, tickets will cost around $39.27 for Denmark tickets and go up to $65.
Here's an approximate idea of the ticket prices for Louis' shows across the UK and EU tour leg, with a total of 500,000 tickets to be sold for the first leg of the 2023 Faith In The Future tour.
While the controversy surrounding the obscene concert ticket prices continues to swell along with inflated prices in the secondary re-sell markets, louies aka his fans gushed about the British singer keeping his commitment to making his tour affordable for everyone. The tickets are just as affordable as those of the Louis Tomlinson World Tour (LTWT) even though he's playing bigger venues and arenas.
Tracklist: Faith In The Future
The much-awaited sophomore album of Louis Tomlinson will comprise 14 full tracks and two additional tracks. Check the full tracklist below:
The Greatest
Written All Over Your Face
Bigger Than Me
Lucky Again
Face The Music
Chicago
All This Time
Out Of My System
Headline
Saturdays
Silver Tongues
She Is Beauty We Are World Class
Common People
Angels Fly
Holding Onto Heartache
That's The Way Love Goes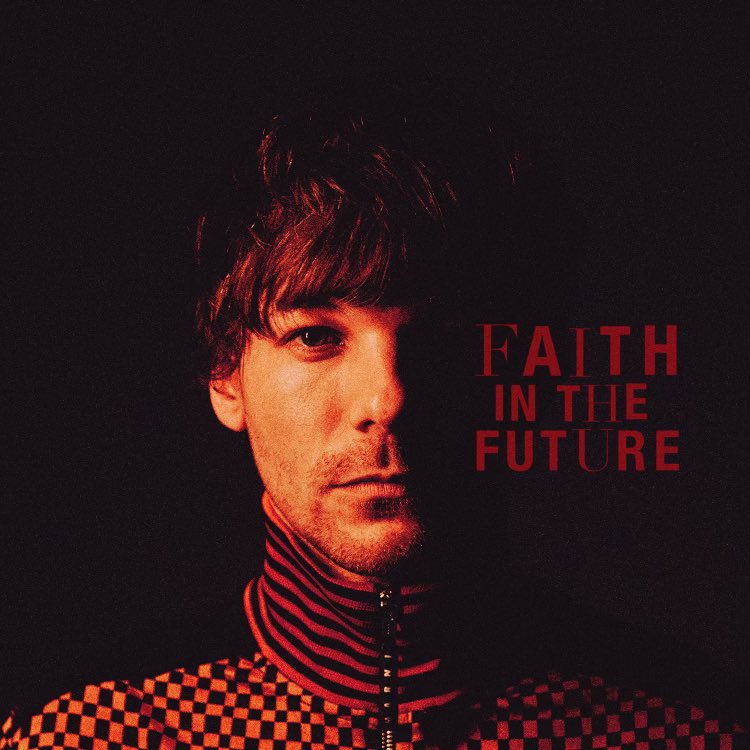 Louis Tomlinson UK 2023 tour dates
See the full list of UK & EU dates below:
August 29 – Hamburg, Barclays Arena
August 31 – Copenhagen, Royal Arena
September 1 – Oslo, Spektrum
September 2 – Stockholm, Hovet
September 4 – Helsinki, Ice Hall
September 5 – Talinn, Saku Arena
September 7 – Riga, Arena
September 8 – Kaunas, Zalgiris Arena
September 10 – Krakow, Tauron Arena
September 11 – Lodz, Atlas Arena
September 13 – Vienna, Wiener Stadthalle
September 14 – Ljubjana, Stozice Arena
September 15 – Budapest, Arena
September 17 – Bucharest, Arenele Romane
September 18 – Sofia, Arena Armeec
September 20 – Athens, Petra Theatre
October 1 – Bilbao, Arena Miribilla
October 3 – Lisbon, Altice Arena
October 5 – Madrid, Wizink Center
October 6 – Barcelona, Palau Sant Jordi
October 8 – Torino, Pala Alpitour
October 9 – Bologna, Unipol Arena
October 11 – Esch Sur Alzette, Rockhal
October 12 – Antwerp, Sportpalais
October 14 – Paris, Accor Arena
October 17 – Cologne, Lanxess Arena
October 19 – Berlin, Mercedes-Benz Arena
October 20 – Berlin, Mercedes-Benz Arena
October 22 – Munich, Olympiahalle
October 23 – Zurich, Hallenstadion
November 8 – Dublin, 3Arena
November 10 – Sheffield, Utilita Arena
November 11 – Manchester, AO Arena
November 12 – Glasgow, OVO Hydro
November 14 – Brighton, Brighton Centre
November 15 – Cardiff, International Arena
November 17 – London, The O2
November 18 – Birmingham, Resorts World Arena.
Share your thoughts with us on Twitter at @Celebmix!