BTH Blaze Is An Up And Coming Artist From Missouri Best Known For His Track "Hit My Cell Back" Featuring Rick Ross. His Larger Than Life Stature Is Nothing Compared To The Size Of His Talent And Ambition. He Sat Down With Us To Talk About His Newest Single Titled "Anything" Featuring KXNG Crooked As Well As His Journey In The Music Industry.
HR:Can you tell us about your journey as a singer and rapper? How did you get started in the music industry?
BTH Blaze: Well music has been a Big thing in my life since a child the only way to sleep or get thru the day was to listen to music and sing along but when I turned 18 I just ran with my birth given talent and worked my ass off recording and free styling constantly to perfect my craft
HR:What inspired you to pursue a career in music? Were there any specific artists or experiences that influenced your style?
BTH Blaze: Some of the main reasons for pursuing music was it's been the only thing I was truly Great at and felt was the only way to change generational poverty and help people beat depression. Some artist who really influenced me overtime are Lil Wayne, Chris Brown, Lil Uzi, Future, and Drake.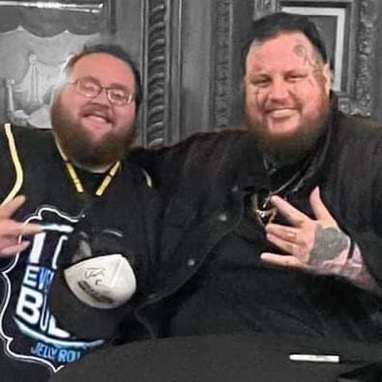 HR: Your upcoming song "Anything" features KXNG Crooked. How did this collaboration come about, and what was it like working with him?
BTH Blaze: Not entirely sure actually the label I Recently signed to "LET'S GET IT PRODUCTIONS' set it all up sent it over and I did my thing!

HR: Can you share any insights into the creative process behind "Anything"? What was the inspiration behind the lyrics and the overall sound of the song?
BTH Blaze: To be Honest when I heard KXNG CROOKED'S verse it really inspired me to make the song about more than a normal song but more of an inspiring insight to following your dreams and staying true to yourself
HR: As an artist signed to Let's Get It Productions, how has the label supported your musical career? What advantages does being part of a label bring to your artistic journey?
BTH Blaze: Well honestly I never really saw myself signing anytime soon but when they showed me how real, true, and driven they were to not only better themselves but me as an artist and person and I'm definitely grateful for the team we have. They give me wisdom and connections that I never had.

HR: What are your goals and aspirations as a singer and rapper? Are there any specific milestones or achievements you hope to reach in the near future?
BTH Blaze: My main Goal as an Artist is to Change Lives for the better whether it be financially, Mentally, or any other way you could think of. I hope to achieve enough success to do so and maybe win a few awards and make great connections in the process
HR: How do you balance your personal life with your music career? Are there any challenges you face in maintaining that balance?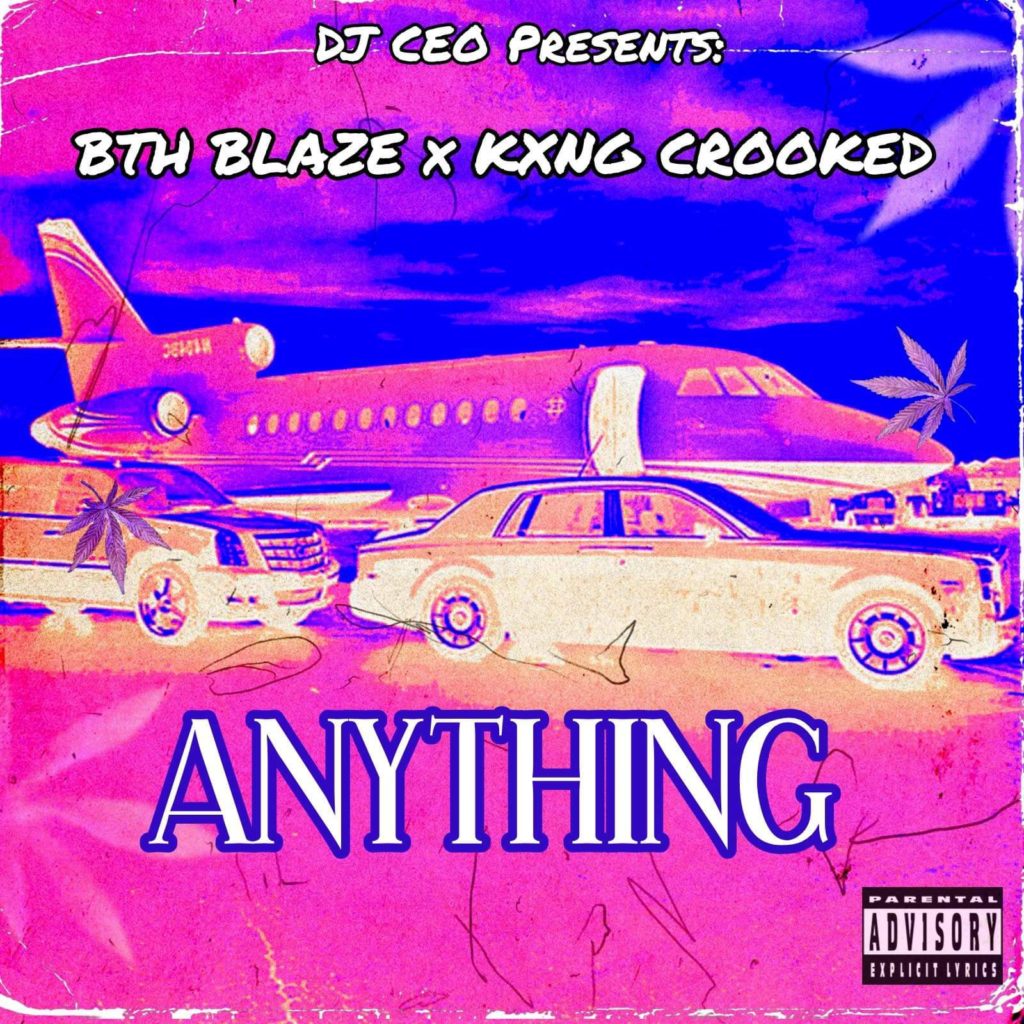 BTH Blaze: Growing as a person and an artist as had its challenges mentally and financially but I strive to do the best I can my fiancé and I recently had our first Baby and I hope to maintain being a Great Dad and Artist all at once

HR: Can you share any upcoming projects or collaborations that your fans can look forward to after the release of "Anything"?
BTH Blaze: Well the most exciting Project we have coming is "EXOTIC BUSH" The Movie set to start production in the Spring and music wise im looking forward to our track "CAN DO" with SEAN KINGSTON and CADDY MAC

HR: What message or emotions do you hope listeners take away from your music, particularly from your latest release?
BTH Blaze: I hope to make people's lives better by motivating them to be true to themselves do what they love and never give up on their dreams no matter how hard life or Depression gets.
HR: How do you see your music evolving in the future? Are there any new genres or styles you would like to explore?
BTH Blaze: I honestly feel my talent is limitless and intend to make songs of many Genres and Flows. I have a few Country, Pop, R&B, Pop Rock, And New Age Gospel rap songs in the vault that I can't wait to share and show love to all kinds of music and people.
Follow him on Social Media