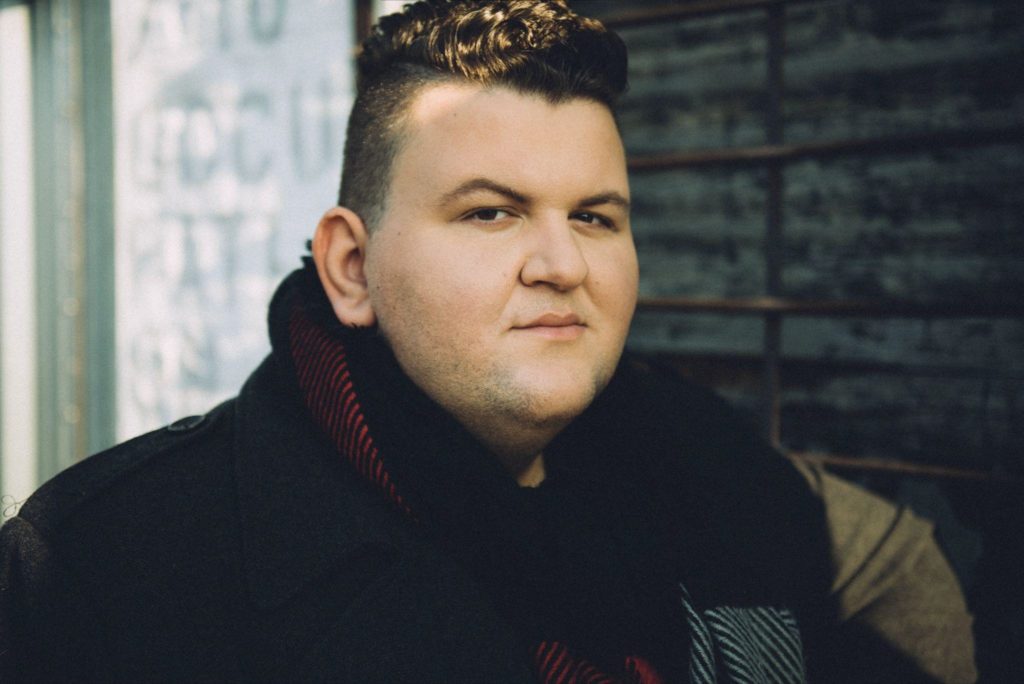 The latest from singer/songwriter Luchi is a new single entitled 'You'll Hurt More', set for release on the 7th of August. What you'll notice first is the emotional piano part, which throughout the song outlines the chord layers, dancing around, gently passing over extra chords to keep your attention. In the breakdown this piano turns into a gorgeous arpeggio that supports the vocal in this section. The bass and the guitars also add to the texture of these chords, breaking them up into a 16th pattern that drives the track forward, allowing the drums to be an anthemic addition, with echoing snares and fills. As always, Luchi's vocal performance is evocative and heartfelt, especially paired with the vocal harmonies which accent these feelings wherever necessary.
'You'll Hurt More' is a track that takes the concept of being heartbroken after a breakup and brings in a refreshing, positive and confident perspective, pairing Luchi's signature soulful sound with an upbeat pop-feel.
On the new release, Luchi shares:
"This single is a bit different to what I've released recently. It's upbeat, fun and sassy. I wanted to show that I am multi-layered as a writer and artist and it's not all vulnerable sad songs. When I wrote this song, it was just me and I was actually writing it with another artist in mind but I just loved the vibe of it so much I wanted to keep it for myself. It started as quite vulnerable as I wrote it just with an acoustic guitar accompanying but when we came to production, I said to my producer Chris that I wanted to make it into an anthem.
I wrote the song about a relationship that I was in that came to an end a few years ago and when we broke up, I was really heartbroken, even though it was my decision to walk away from it, as he was a narcissist and very toxic in my life. We had been having the same arguments over and over and he always tried to gaslight me with some excuse until I just said enough.
When I did the undercover ex stalk on social media, he was out living his "best life" and I was like, you'll see, I might be broken now but one day, you'll be the one who realises what you lost and that is exactly what happened. He slid into my DMs not long ago and I thought to myself… I knew you'd come crawling back one day but I've moved on in my life and don't believe in going backwards.
I want to empower people who are heartbroken as breakups can be really hard emotionally and I want people to know that you will be ok in the end. You'll smile again, the sun will rise again and sometimes the biggest prize is that you got away. You get the chance to be happy as you wouldn't have achieved that while still in the relationship."
Growing up in Glasgow, surrounded by his Italian family, from a young age Luchi learnt the resilience it takes to succeed in the industry. At 13, he started writing songs, by 16 he was visiting studios to learn about the recording process. In 2017 these lessons and practice came to fruition with his first single 'Don't Look Back' storming to No.9 on the iTunes singer/songwriter charts and his third single 'Coming Home' hitting No.2. Since then, he has had a further 12 singles hit the top 10. The artist also collaborates with other artists as a writer, a practice he has spent years perfecting, making it to the regional heats of the UK Unsigned Songwriter of the Year 2016 coming 2nd in his heat and becoming a a semi finalist in the UK Songwriting Contest that same year.
With a distinct style, soulful voice and mature lyrics, Luchi is able to take his years of experience and songwriting prowess and translate them into beautiful songs. An artist that is always ready to have a crack at the industry, 'You'll Hurt More' showcases that he is as dynamic as he is talented, and that he is ready to rise to the top.