Louis Tomlinson can pull off both soft melodies and rock songs and once again he has proved this with his latest music video for 'Out of My System.' We have only two songs in our playlist from his sophomore album 'Faith In The Future,' and we can already sense how massive the album is gonna be.
The official music video for his second single 'Out Of My System' is out recently. From start to finish, we can feel that pulsating energy Louis has created. The red light, the small room, and the close-ups, the exciting madness, and lastly Louis kicking the drums, everything made the song superior.
Every moment of the video was garnered with full-on energy, and excitement. We blushed when Louis stared into our souls, didn't we? One of Louis' best qualities is that he always makes sure of making his songs sound organic and live. This song is meant for live venues, arenas. We cannot wait to hear it live.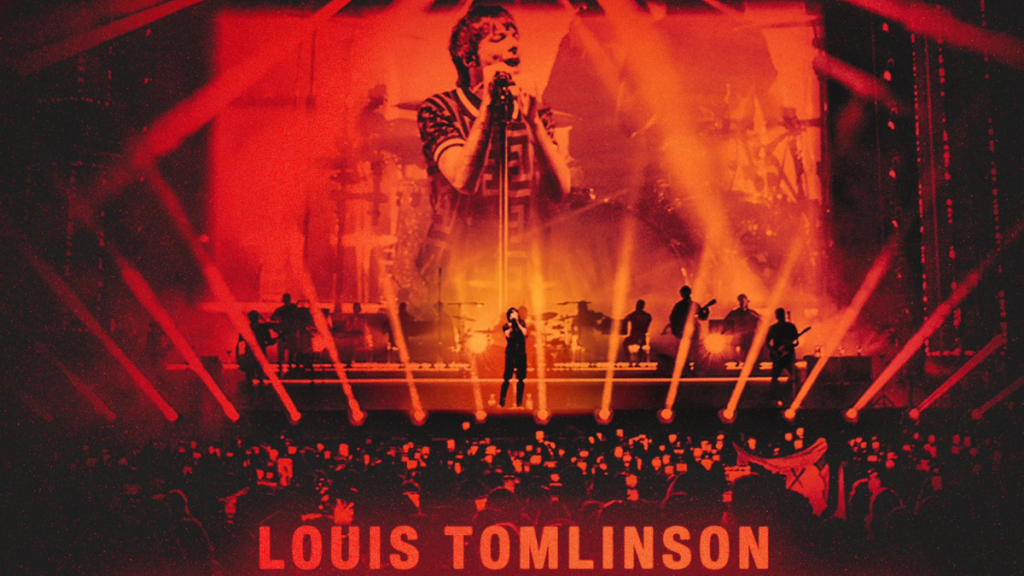 It feels like a dream to get a song which Louis quoted as "pulsating, punk-tinged." Punk Louis, can you hear us screaming? The guitar, his voice, the lyrics everything is getting us from the start to end. He went as punk as he could get away with and we are loving it so much.
Louis said, "Out Of My System is a pulsating, punk-tinged song inspired by Arctic Monkeys' 'Teddy Picker' or Dancing shoes." He also said, "Out of My System… Definitely one of my favourites on the album."
Louis Tomlinson has recently announced his second solo World Tour in honor of 'Faith In The Future.' The Faith In The Future World Tour is starting from 29th August, 2023. The first venue is Hamburg, Barclays Arena, Germany.
Louis said, "I can't tell you how much the tour this year has done for me so I wanted to get on the road again as soon as I could. I had this tour in mind with every song we wrote on the new album. Looking forward to playing the new stuff live. Thank you as always for your unbelievable support. I know none of this would be possible without you all!"
We cannot wait to see Louis live again on tour. Have you bought your tickets? Which cities are you going to see him? Share with us @CelebMix.