With the release of his latest single 'Sad on Sundays', British recording artist Louis III taps into the collective mood of an entire generation of people who find themselves continuously trapped in the discomfort of their emotions.
---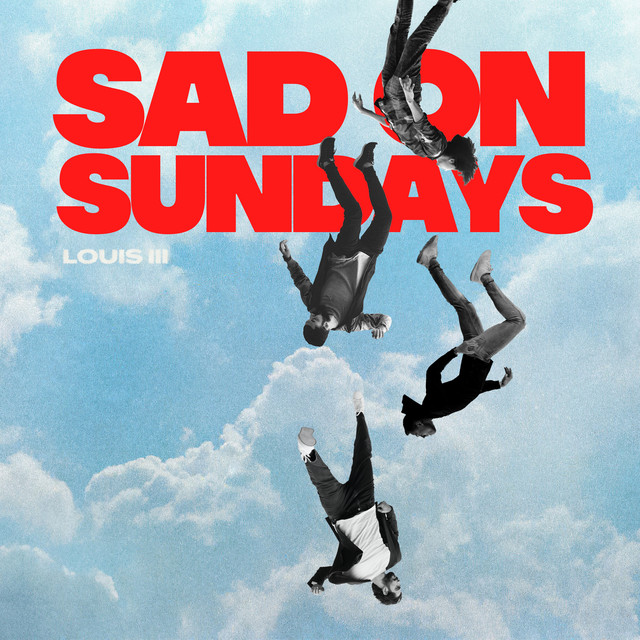 ---
Co-written by Louis and produced by Hoost (Rudimental, Dan Caplen, Izzy Bizu) the compelling and unique sounding track serves as an anthem for anybody who has ever feared the passage of time – with its sparse, synth sequences and soaring melodic crescendos mirroring the relentless, swell of anxiety that many of us feel when trying to let go of inconsequential things beyond our control.
However it's Louis' understated delivery of the tracks introspective lyrics that carries the most emotional weight – his clever and well-thought out vocal choices flowing like a stream of consciousness against a backdrop of swirling layered harmonies and crashing staccato beats.
Of the single, the Croydon-born singer-songwriter says in a press release: "I wrote 'Sad on Sundays' about the moment where Sunday stops feeling like Sunday, and Monday anxiety kicks in. When you stop enjoying the party and think about the hangover. At the time I was pretty low and finding it hard to enjoy anything without fearing its ending – so working on the production with Hoost I wanted the track to feel like you were having something taken away from you before you were ready to lose it."
Listen to 'Sad on Sundays' below:
---
Still riding high from the success of his sold-out headline show at The Old Blue Last in London, the release of 'Sad on Sundays' comes as Louis continues to make significant impact on TikTok!
Since exploding onto the platform with his rewrites of songs series 'Written From The Other Perspective…' (his version of Bruno Mars' hit song 'Talking to the Moon' has to date attracted 16.5M views) the 'Things To Talk About' singer has amassed over 647k followers and received more than 10.2M likes.
In acknowledgement of his ever-growing popularity on the platform, Louis was featured in TikTok's nationwide billboard campaign Top 20 Unsigned Artists – whereby members of the public in major cities throughout the country where able to scan featured QR codes (as seen on various billboards and fly posters) that would take them directly to a dedicated showcase of unsigned artists on TikTok.
---
---
As well as making his mark online, Louis continues to release a steady stream of new music as both a solo artist, and as a featured vocalist – with his latest collab 'Samba' with German DJ and producer duo YOUNOTUS gaining over 13 million plays on Spotify and reaching No.1 on the German airplay charts.
His previous releases include 'Walk Home', 'Killer', 'Fever Thoughts' and 'Anywhere' with UK dance-duo Sigma which to date has amassed more than 74 million streams on Spotify and gained a silver certification in the UK.
'Sad on Sundays' is available to download / stream now.
---
Let us know your thoughts on Louis III over on Twitter @CelebMix now!