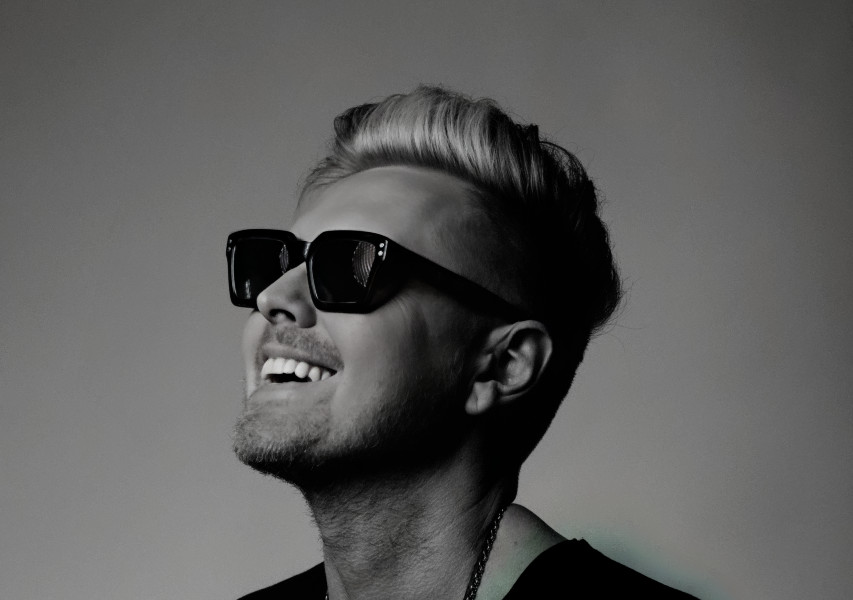 Singer-songwriter, musician and designer Austin Sands introduces his new single, "We Need To Talk."
Sands explains, "We've all been there, felt the anxiety, felt the ambiguous uneasiness of those four cryptic words. Whether it comes from your lover, friend, family, or boss. It's inevitable, uncalled for, and at least a head shake and an eye roll. The last time these four words came into my life was by text and it made me feel that certain way that makes you need to put an emotion/experience to music. It was turning a negative into a positive, much like the message of this song. If you receive that message or hear those words… it's probably them, not you."
Prior to his solo career, Sands played with the rock/electronica band, Metro Station, whose song "Shake It," went double platinum. In 2021, Sands released his debut single, "Cruise," followed by the song's music video, resulting in three Josie Awards nominations, including Song of the Year, Music Video of the Year, and Vocalist of the Year in the pop category.
Sands grew up listening to Radiohead, Smashing Pumpkins, and Blink 182, along with J.S. Bach and Isaac Albeniz. He started playing guitar at age nine, followed by adding other instruments to his repertoire. By the time he was 19, he had performed at the Troubadour, Roxy, and Whisky a Go Go. He's also performed at The Vans Warped Tour and SXSW.
Also a designer and entrepreneur, Sands launched Hoorsenbuhs with Robert Keith. Their frames are worn by Brad Pitt, Jennifer Aniston, and David Beckham.
"We Need To Talk" opens on emerging, shimmering tones rolling into a potent pop rhythm topped by Sands' velvety, evocative voice. When the song ramps up on the chorus, the melody thrums with alluring harmonic textures. A gleaming breakdown shifts the flow and then mousses up to deliciously vibrant leitmotifs.
With "We Need To Talk," Austin Sands delivers tasty pop music on a driving rhythm, crowned by stylish, tantalizing vocals.
Follow Austin Sands Instagram | Twitter | Spotify