My love for matching sets runs deep. Whether I'm sporting a fancy feathered look for a holiday party, a blazer and trousers for a put-together suited look, or just a plain old sweat set, an outfit that has two matching pieces is something I'm guaranteed to fall in love with.
So it comes as no surprise that when scrolling through my TikTok FYP recently and seeing a super-cute fuzzy sweat set pop up over and over, I had to investigate further. What I quickly learned was that everyone on the platform was obsessed with the Target Cozy Feather Yarn Wide Leg Pants ($21, originally $30) and Target Cozy Feather Yarn Top ($21, originally $30), and after getting my hands on the set, I can totally see why.
What I Like About the Target Cozy Feather Yarn Wide Leg Pants and Top
When it comes to outfits I reach for constantly, comfort is key. Not only is this set one of the coziest things to ever touch my body, but the fact that it makes me look cute even when I'm unshowered and lying on the couch sporting acne cream and my retainers means it's a definite winner.
Plus, everyone on TikTok says it's a great dupe for a much pricier cozy line (IYKYK), and I'd have to agree. I have a few items from the more expensive brand, but its cozy line is constantly sold out, and this set feels just as soft. Plus, you really can't beat Target's affordable price point.
What's Worth Noting About the Target Cozy Feather Yarn Wide Leg Pants and Top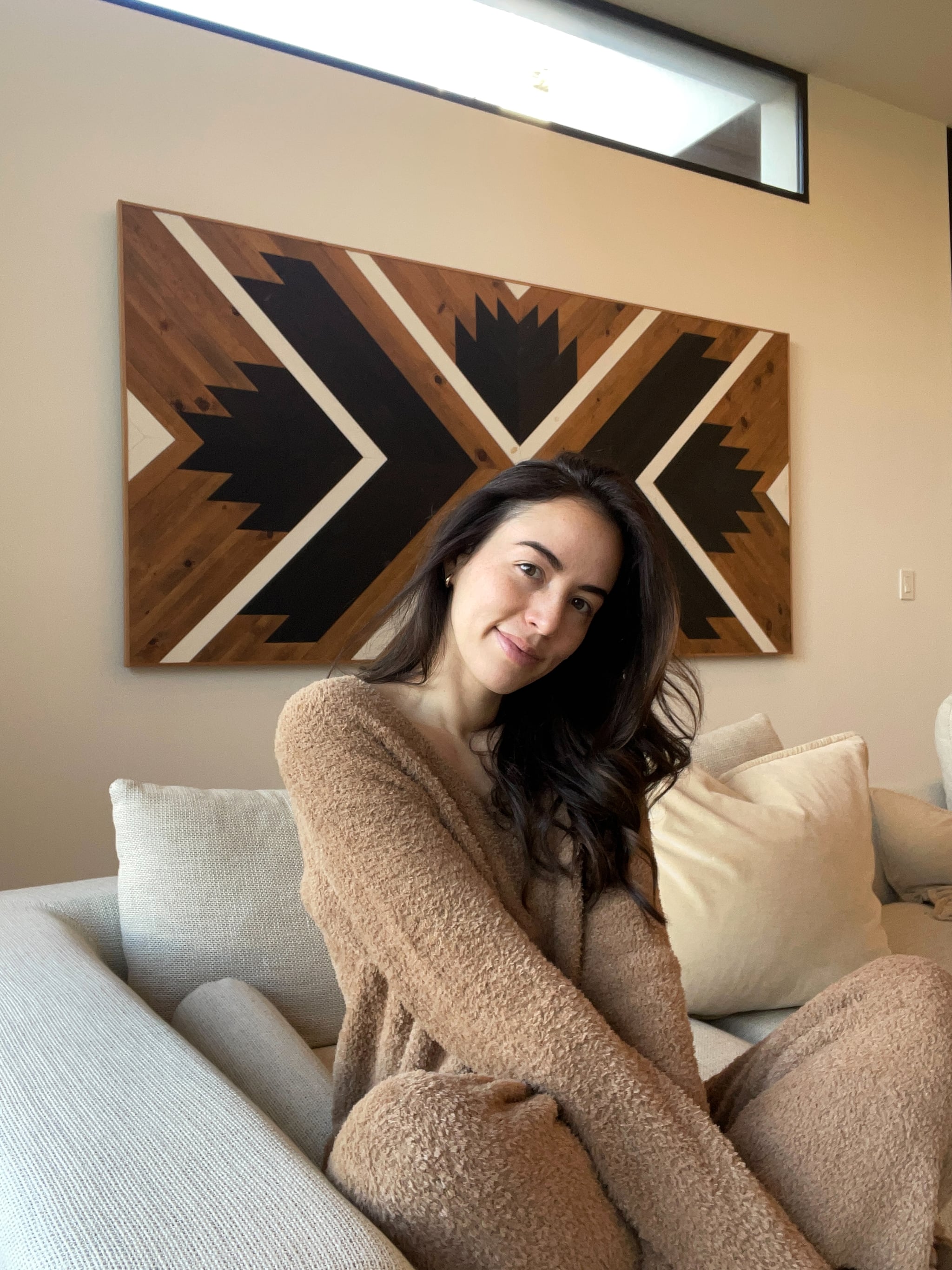 I'm 5'6 1/2″, and I'm typically an extra small or small in sweats and sweatshirts. I got a small in both the pants and the top because I wanted them to be roomy, and in my opinion, both items fit true to size. The pants have an inseam of 28 inches, which is a bit shorter than what I typically go for, but they hit me right above the ankle, which works for me.
The only downside I can think of is that the pants don't have pockets, but I do think they would make the outfit look a little bulky, so I'm on the fence when it comes to that detail.
Who Are the Target Cozy Feather Yarn Wide Leg Pants and Top Best For?
I think this cozy set is perfect for anyone who values comfort over everything else. It's also great for anyone who wants to be able to quickly throw an outfit together without having to think too hard. It looks just as cute with white sneakers as it does with a pair of fuzzy slippers, which is why it's become an outfit I reach for at least once a week.
I also think this is a great option for anyone who has been eyeing a similar, more expensive set, because this Target find allows you to get the look for less.
Additional Details About the Target Cozy Feather Yarn Wide Leg Pants and Top
The pants and the top both come in sizes XS-XXL.
They also both come in four colors: cream, brown, gray, and mauve.
They are made from 98 percent polyester and two percent other fibers.
They should both be machine-washed cold and hung to dry.
Rating:
Image Source: POPSUGAR Photography / Renee Rodriguez