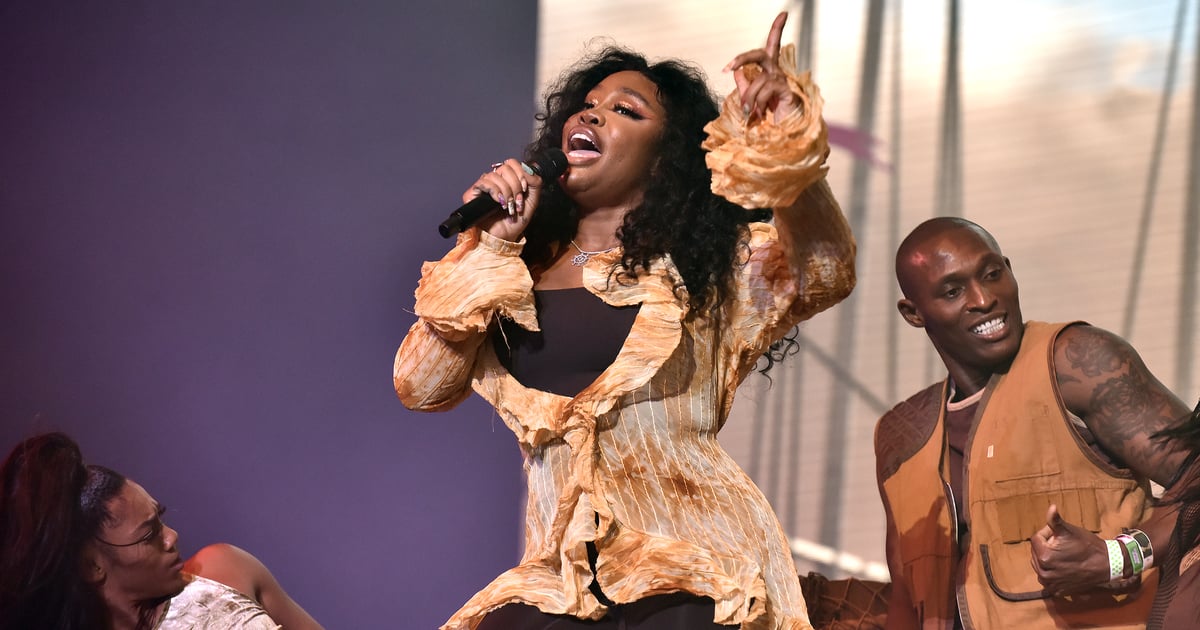 [embedded content]
More than five years after her game-changing debut album, SZA is finally releasing her long-awaited follow-up. SZA served as the musical guest on the Dec. 3 episode of "Saturday Night Live," hosted by Keke Palmer, and while performing her set, the release date for her sophomore album appeared on the screen behind her. After performing her latest single, "Shirt," she announced her new album will arrive on Friday, Dec. 9.
While much of the set list remains a secret, SZA also debuted a new single from the album on "SNL." After performing "Shirt," she launched into a haunting ballad called "Blind," a song that highlights how hard it is to let go of a relationship — even if it's a bad one.
[embedded content]
Last month, in her Billboard cover story published on Nov. 16, the R&B singer confirmed that "S.O.S." would release in December. Though she didn't specify a day at the time, SZA told the outlet she was "currently stressed" over her personal deadline.
"I could literally burst into tears and run through this wall at any moment. I am effectively falling apart," she confessed of meeting fans' expectations. "But it's not like, the album pressure . . . It's just, life is f*cking hard. To be expected to do anything at a high level while life is life-ing is f*cking crazy. This isn't meant for a person; it's meant for a machine."
SZA continues to follow her musical intuition for this next phase of her career, which seemingly began in December 2020 after she released her "Good Days" track — which was, at the time, her first solo single in two years. One year later, she followed that up with "I Hate U" before she dropped the cinematic visual for her single "Shirt," starring LaKeith Stanfield, on Oct. 28. Shortly after her "SNL" appearance, the singer confirmed the release date for "S.O.S." while also sharing a teaser for the studio version of "Blind" on Instagram.
Full details about SZA's forthcoming album are still scarce, but Billboard's Heran Mamo previewed it and noted that it features SZA's "beloved lo-fi beats," "a grunge record," and "an acoustic guitar-driven ballad." If 2017's "Ctrl" — which is still sitting on the Billboard 200 chart — isn't enough evidence of what SZA may deliver again, Mamo says it's her "most daring body of work yet," while RCA Records chairman/CEO Peter Edge is already calling her project "one of the most important albums of the year."