Amber Riley took home the Golden Mask trophy on Nov. 30, becoming the first celebrity to win both "The Masked Singer" and "Dancing With the Stars." For the decorated musician and Broadway actor, winning "The Masked Singer" is just further proof that her onstage talents run the gamut. Back in 2013, she was crowned the winner of "DWTS" season 17.
"I hope everybody felt my soul, because I bared it right here on this stage."
"This has been such an amazing experience just to be able to come out here and be completely covered and let my talent speak for itself," the season eight winner told the audience after she was unmasked on Nov. 30. "And the love that I have for people and wanting people to heal and feel what it is that I'm saying. So I hope everybody felt my soul, because I bared it right here on this stage."
Riley secured her win with powerful renditions of "The Edge of Glory" by Lady Gaga and "Gravity" by John Mayer. "You're truly one of the best that has ever graced our stage," judge Nicole Scherzinger said following the performances. In response, Riley told the judging panel, "It feels so amazing. I'm so excited." She continued, "It just means a lot to be validated. I've been through a lot in this industry, and sometimes you forget who you are and sometimes you need people to remind you." Previously, she wowed the judges with winning performances of "Perfect" by P!nk, "I Have Nothing" by Whitney Houston, and the "Golden Girls" theme song, "Thank You For Being a Friend."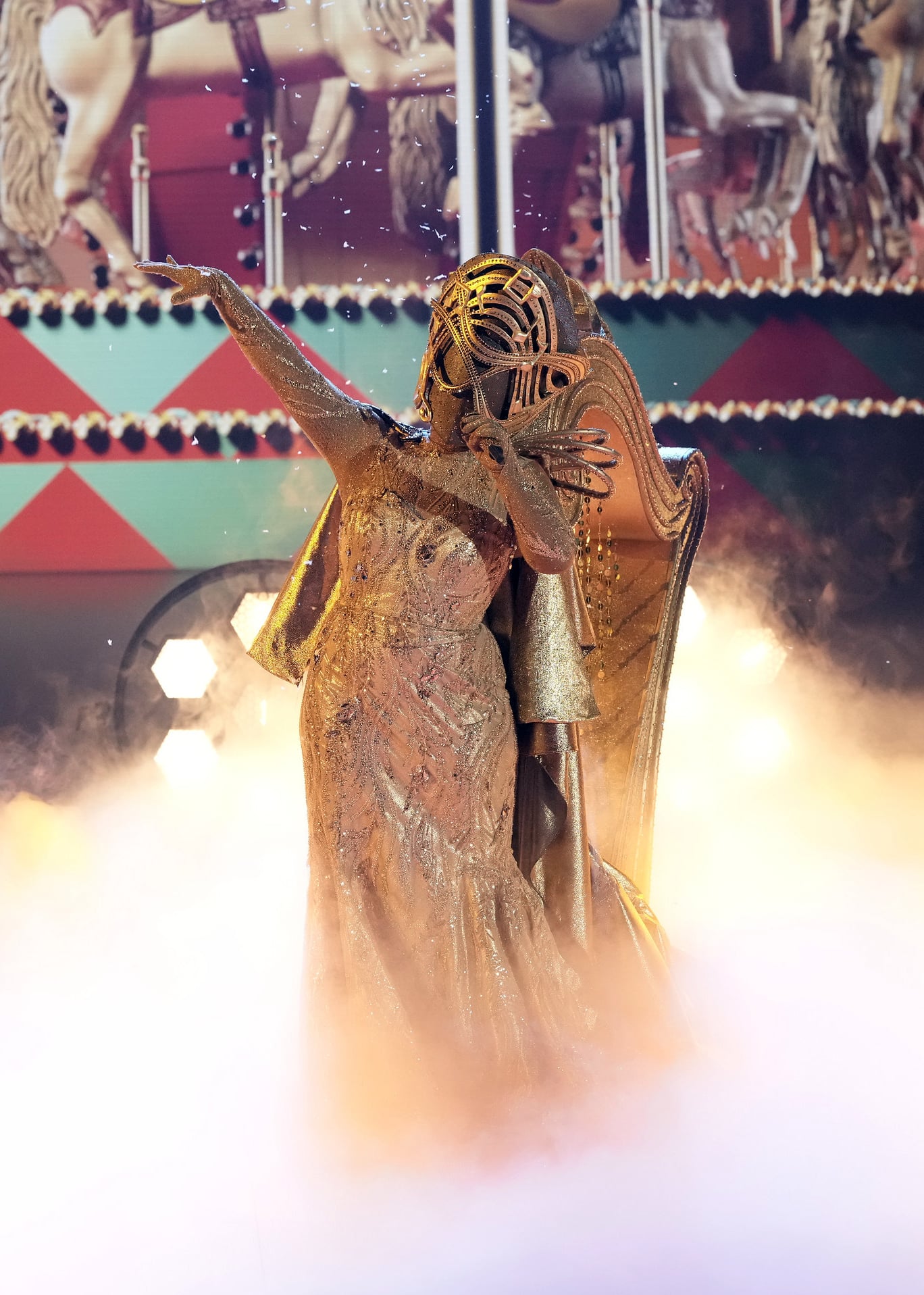 Image Source: FOX
As Mercedes Jones on "Glee" from 2009 to 2015, her breakout acting role, Riley blew viewers away with her stunning vocals. In 2013, the talented actor and singer showcased her dancing skills on season 17 of "Dancing With the Stars" alongside her dance partner, Derek Hough, the show's six-time champion. On Nov. 26, 2013, Riley took home the Mirrorball trophy, making her the first Black woman to win the dance competition.
Following her historic victory, Riley went on to charm audiences on Broadway as Dionne in "Hair" (2014), Effie White in "Dreamgirls" (2016–2017), and Audrey II in "Little Shop of Horrors" (2019). For her onstage performances in "Dreamgirls," Riley received a Laurence Olivier award for best actress in a musical. In 2020, she also released her EP, "Riley," which won her a Classic Brit award for album of the year in 2018.
Closing out the final episode of "The Masked Singer" season eight, Riley left fans with one piece of advice: "Whatever it is that you want in this life, go after it," she said. "It may be hard, it may be a rocky journey, but at the end of that journey it will totally and completely be worth it, so keep going."
After singing, dancing, and acting her way to the top, there's no telling what incredible talent Riley will mesmerize us with next. See all of her performances from "The Masked Singer" and the moment she was unmasked ahead.