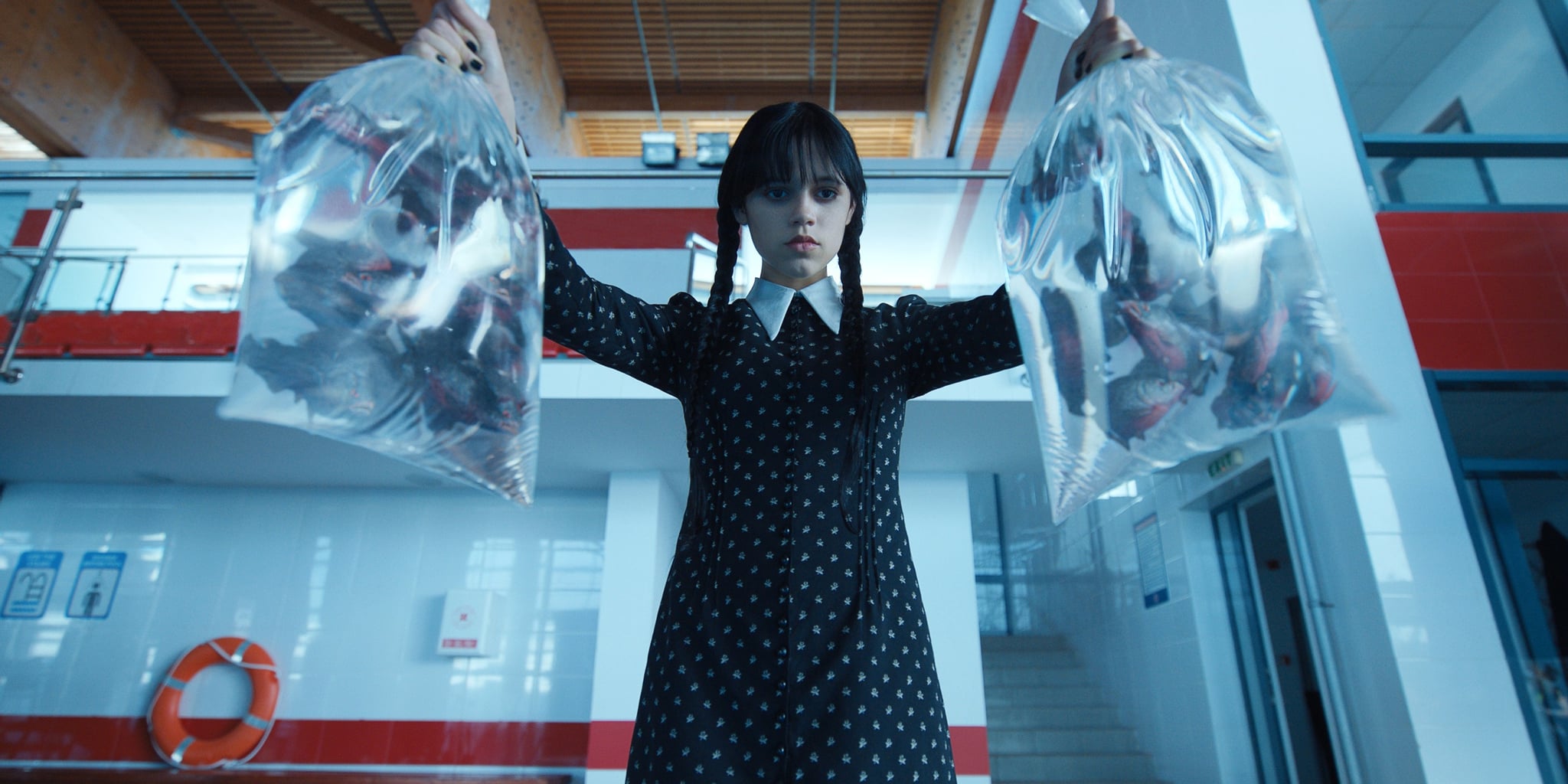 Netflix's "Wednesday" gives us a fresh take on the classic Addams Family characters, with goth teenager Wednesday at the forefront. There are plenty of references to older adaptations, along with the brand-new plot. One of the biggest aspects of the plot is Wednesday's slowly developing psychic abilities, but are those part of the character traditionally, or something new?
What Are Wednesday's Powers in "Wednesday"?
In "Wednesday"'s premiere episode, we're introduced to one of the things that make Wednesday "different": she has psychic powers that let her see visions of the past and future. At first, her visions tend to be more uncontrollable, and they're usually triggered by touching someone. She is able to touch her brother, Pugsley, for instance, to "see" who has been bullying him, and she foretells a man's death by car crash by simply bumping into him. Throughout the first season, one of Wednesday's main struggles is learning to control her visions, use them, and even interact with the figures in them — including her own ancestor.
Wednesday isn't the only member of her family with supernatural powers. She inherited her powers from her mother, Morticia, but the two Addams women have very different ways of manifesting those psychic powers. Morticia explains, "Our psychic ability resides on the spectrum of who we are," meaning that their individual personalities will affect their visions. Morticia has a cheerier personality, so her visions tend to be happier ones, whereas grim, morbid Wednesday is more likely to have negative or frightening visions.
Does Wednesday Have Powers in Other Addams Family Adaptations?
Wednesday's psychic powers are a new invention for the Netflix adaptation. In the original cartoons and other live-action adaptations, Wednesday has absolutely no magical powers at all. She's incredibly smart, creative, and savvy, but the closest other versions come to giving her actual "powers" is a running gag that she can drink poison without being hurt — but the joke is more that she drinks it often enough that it has no effect on her, not that she's magically immune.
Magic has appeared, in small doses, among other Addams Family members. The 1960s sitcom "The Addams Family" had a running joke that Morticia could "smoke," not in the typical sense with cigarettes or pipes, but by literally emanating smoke from her own body. There's also Uncle Fester, who traditionally has the ability to manifest electricity; a common sight gag from early adaptations involves Fester putting a light bulb in his mouth and lighting it up with his powers.
The addition of Wednesday's powers separates the new "Wednesday" from other Addams Family adaptations, giving her a new backstory and new possibilities for adventures in the future!