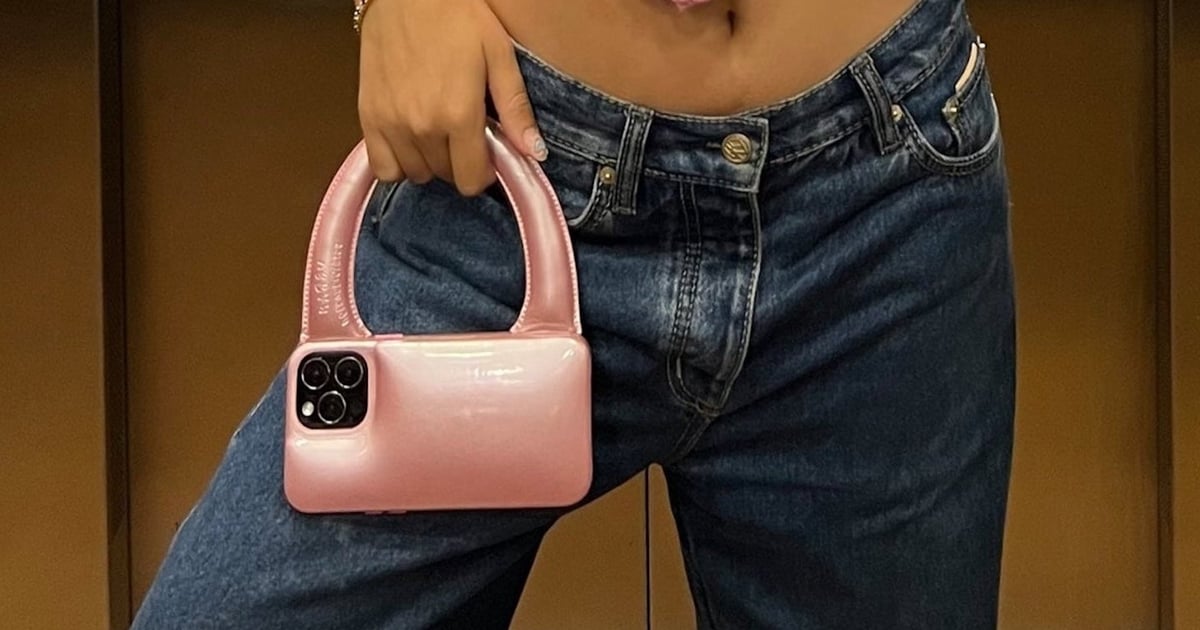 As POPSUGAR editors, we independently select and write about stuff we love and think you'll like too. If you buy a product we have recommended, we may receive affiliate commission, which in turn supports our work.
If you have an iPhone, you likely have a cute case to protect it from getting cracked or damaged. Phone cases have definitely evolved in the last few years, going from purely functional to an accessory in and of themselves, and that's certainly the case with this new Urban Sophistication The Cloud Case ($95). It's a phone case for lots of different iPhone sizes, and it has a handle so that it looks like a little purse. It comes in three colors — pink, chrome, and silver sparkle — so you can match it to any of your going-out looks. Plus, it's padded, so should you drop your phone, take comfort in the fact that you'll have some cushioning.
If you're going out, this is really the only thing you need to bring with you. If you have a cute keychain, you can add your keys to the handle of the case, and there's even a little bit of space in between the phone and the case to stick your ID, a credit card, or some cash. Plus, everyone you know will be asking where you got this cute case, and if you know someone who's getting a new iPhone for the holidays, this would make for a great gift. Keep reading to shop all the cute colors, and grab one before they're sold out!