At this point, you've had time to finish Netflix's latest scary TV series, "The Midnight Club." Based loosely on the 1994 book of the same name by Christopher Pike, the show follows a group of eight terminally ill teenagers staying at the Brightcliffe Hospice Center who tell each other scary stories and vow to send the group signs from beyond the grave if they die first. But, as the dying teens come to terms with their mortality, they may also discover something supernatural afoot at Brightcliffe.
"The Midnight Club" season one ends on a massive cliffhanger, so fans are wondering if a second season full of more scary stories, more friendship, and maybe a few answers to the burning questions they have is on the way.
Read on to find out what the cast of "The Midnight Club" told POPSUGAR about a possible season two.
How Does "The Midnight Club" Season 1 End?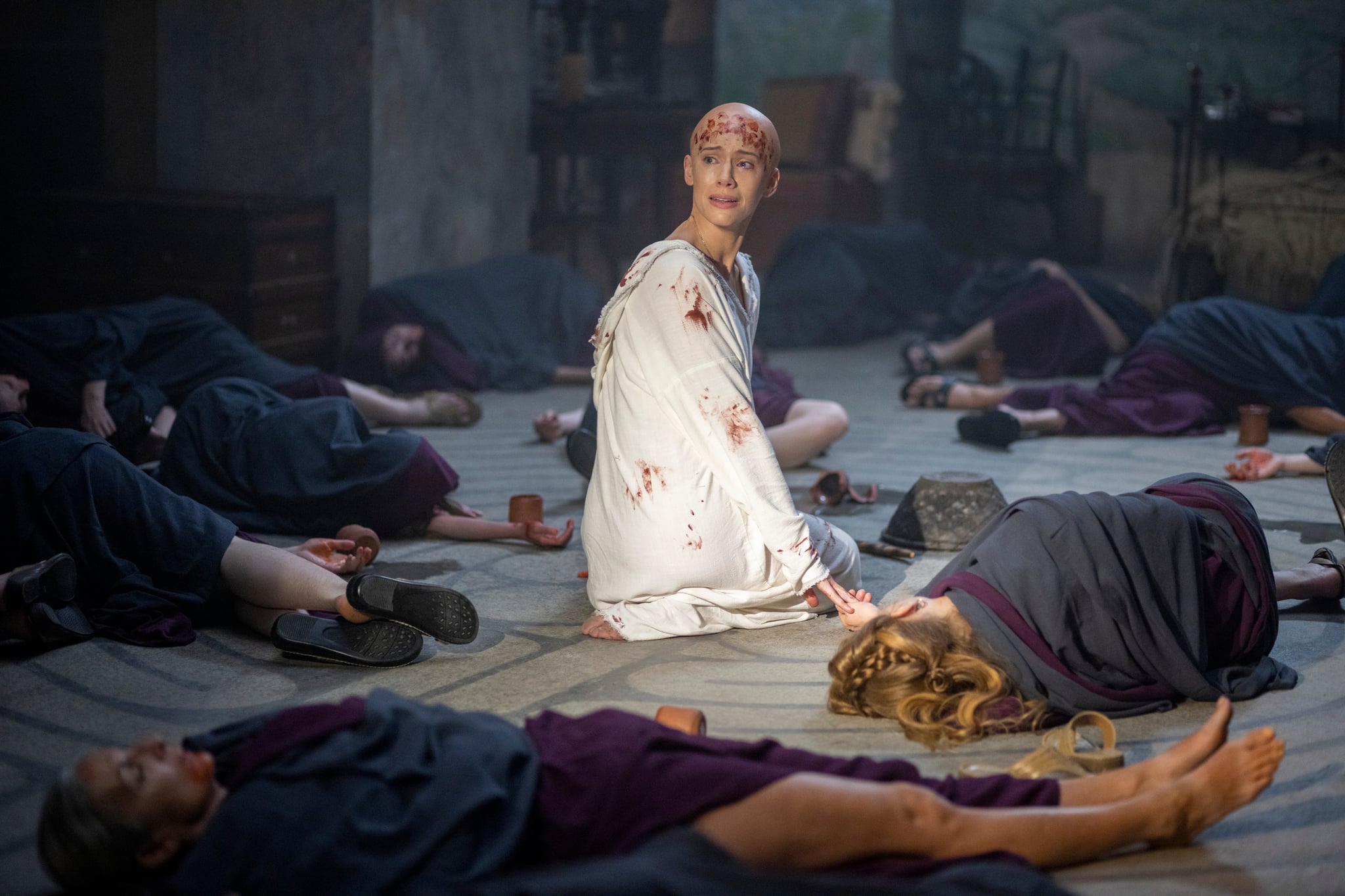 After searching for a magical cure for her thyroid cancer all season, Ilonka uncovers years of seemingly supernatural history at Brightcliffe. In the 1930s, Regina, the leader of the Paragon cult, conducted a sacrificial ritual in Brightcliffe's basement, believing it would prolong her life (and killing four women in the process). Decades later, after Brightcliffe is turned into a hospice center, a terminally ill patient named Julia Jane disappears into the woods and returns healed of her terminal illness.
In the '90s, when most of the show is set, Ilonka has befriended a woman named Shasta, who's set up camp near Brightcliffe because of the supposed magical healing properties in its woods. She convinces Ilonka to sneak her and her four friends onto the premises so they can heal her using a ritual.
Desperate to cure her cancer, Ilonka agrees, but realizes at the last minute that Shasta isn't who she said she was. She's actually Julia Jane, and the ritual isn't for Ilonka but rather a sacrificial ritual meant to save herself from her terminal illness, which has returned. Ilonka was meant to be her fifth human sacrifice to complete the same ritual Regina tried to pull off in the 1930s. Thankfully, Brightcliffe's owner, Dr. Stanton, interrupts before Ilonka drinks Julia's poisonous tea, but not before the other four sacrifices guzzle it down and topple over one by one, convulsing in pain.
The season ends with Julia Jane having escaped apprehension for her crime. Meanwhile, Ilonka finally comes to terms with her mortality and abandons her search for a magical cure.
As the season comes to a close, the viewer almost believes that there's no magic in the halls of Brightcliffe and that anything seemingly supernatural is simply in the patients' heads. But in the episode's final moments, Dr. Stanton privately removes a wig from her head, revealing she's bald and there's an hourglass tattoo on her neck — the symbol of the Paragon cult.
The viewer is left wondering if Dr. Stanton is involved with the Paragon cult and whether or not there are, in fact, magical healing properties at Brightcliffe. After all, the creepy ghosts of the elderly couple the patients keep seeing are never adequately explained. Only a season two can give fans the answers they need.
Has Netflix Renewed "The Midnight Club" For Season 2?
While Netflix has not confirmed a second season, "The Midnight Club"'s open ending suggests there's more story to be told. The show has also been sitting pretty within Netflix's top 5 English TV shows in its first two weeks of release, which bodes well for its eventual renewal.
What Have "The Midnight Club" Cast Said About "The Midnight Club" Season 2?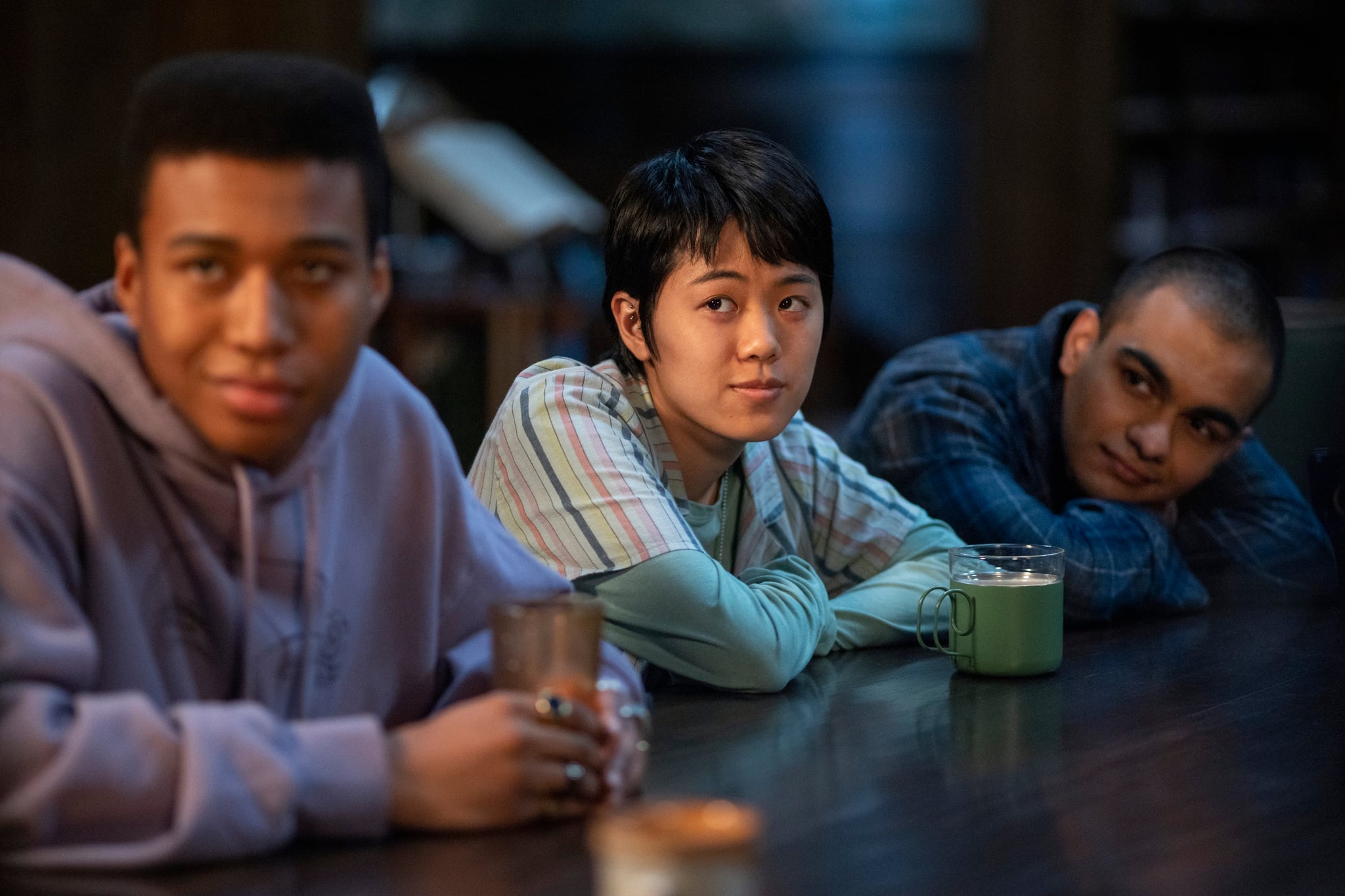 "The Midnight Club" cast are just as in the dark as fans about a possible season two, but they're hopeful they'll be able to return to Brightcliffe.
"We sure hope [we get a second season]," Aya Furukawa (who plays Natsuki) tells POPSUGAR. "There's a lot more to explore if there is. All we can say is we hope so."
"Fingers crossed," Chris Sumpter (Spencer) says, with Annarah Shephard adding that perhaps her character, Sandra, and Ruth Codd's Anya could "haunt a few people" in season two now that they've both left Brightcliffe.
There you have it. There's still no word on a "Midnight Club" season two from Netflix, but the cast are definitely down for the cause. Check back here for new developments as they come.