Another day, another Target haul. As an enabler and a fervent loyalist of the brand, I visit the store and peruse its website like it's my job (it kinda is). My last cartful of items comprised a luxe-looking loungewear set plus another item equally deserving of spotlight: the A New Day Quarter-Zip Sweatshirt. Ahead, I break down everything you need to know about it, starting with why I'm obsessed.
What I Like About This A New Day Quarter Zip
You'd think chic yet cozy quarter zips just appeared on this earth in the way I've been drooling over them. Last month, I waxed poetic about this royal-blue cable-knit zip-up, and this month, I justified adding this A New Day design to my collection, too. What I love about it is how it's timeless and basic, but with a trendy twist. See: its pretty gold hardware that you might have missed upon first glance. It makes the sweater look pricier than it is.
After noticing the white color was totally sold out, I settled on my second-fave option — a rusty-brown color — and ordered my usual size medium. I found that the length (which lands at the top of my hip bone) looks great with everything from leggings to jeans. I love how you can wear it with the collar down for a more sophisticated look and up for a sportier vibe. Plus, the fleece inside is so cozy that I just know I'll be throwing it on over and over again this winter.
What's Worth Noting About This A New Day Quarter Zip
I'm not surprised that this quarter zip has racked up a nearly perfect five-star rating. Shoppers agree that it seamlessly balances comfort and style. "Get so many compliments every time I wear this," writes one of many five-star reviewers. "Nothing better than a warm sweatshirt that also can be a bit on the fun/dressier side for days when you need something functional to run errands in."
One minute detail to keep in mind before adding it to your cart is that the crop and somewhat boxy fit might not be for everybody, and there are a few shoppers who left less-fond reviews because of that. "I really liked this sweatshirt but it's wide for me so ended up returning it," writes one critic. Another said: "I wanted to love this sweatshirt so bad but it's a bit short."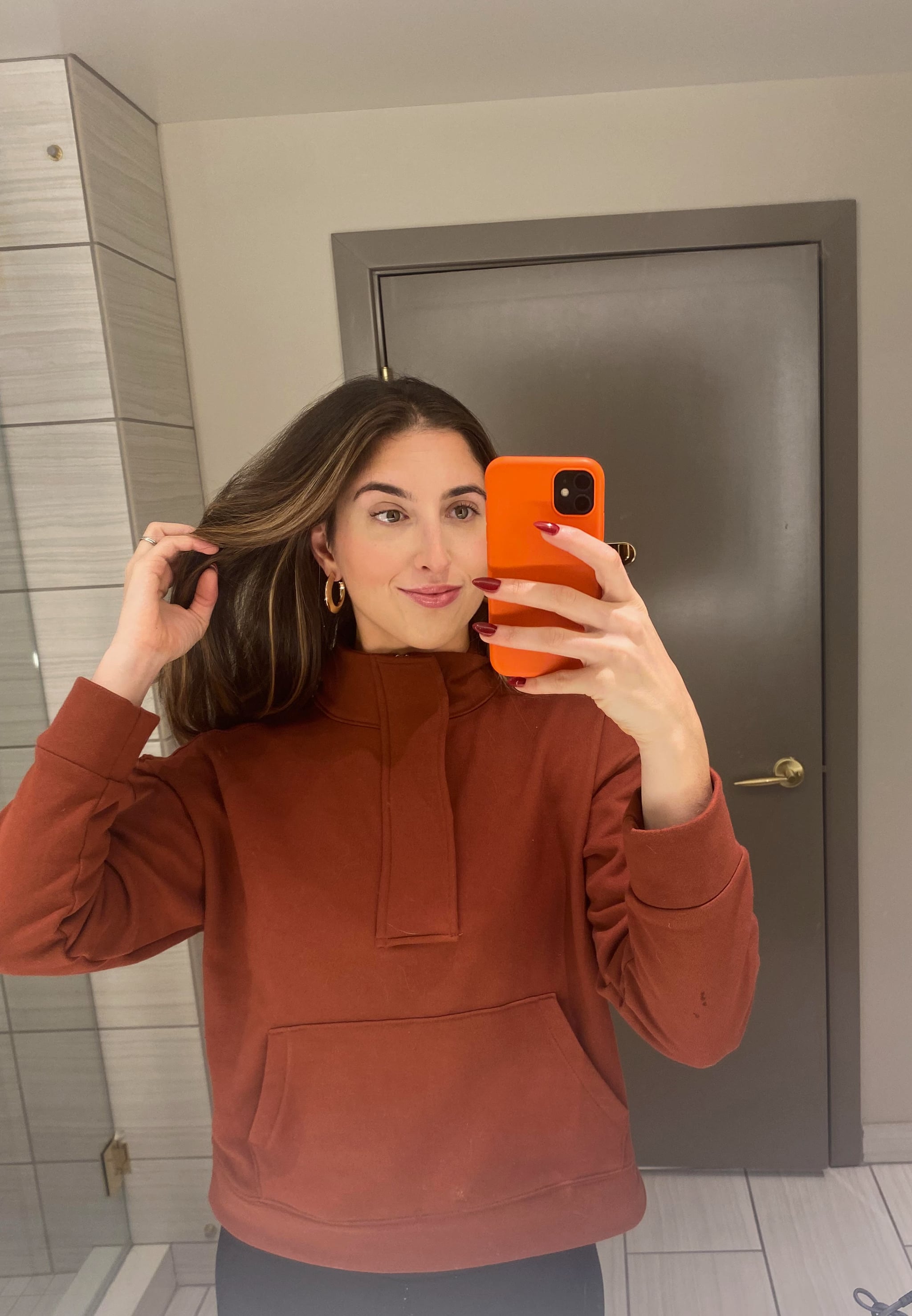 Who Is This A New Day Quarter Zip Best For?
This quarter-zip is a must for those who are cautious about adding overly-trendy pieces to their shopping cart, and building up their wardrobe with elevated basics. This one certainly checks all of the boxes; it's budget-friendly, stylish, and versatile.
Additional Details
It comes in 10 colors, some of which are sold out.
It's crafted from 60% cotton and 40% recycled polyester.
The set is safe to throw in the washer; just be sure you select tumble-dry when you move it to the dryer.
Rating:
Image Source: POPSUGAR Photography / Marisa Petrarca