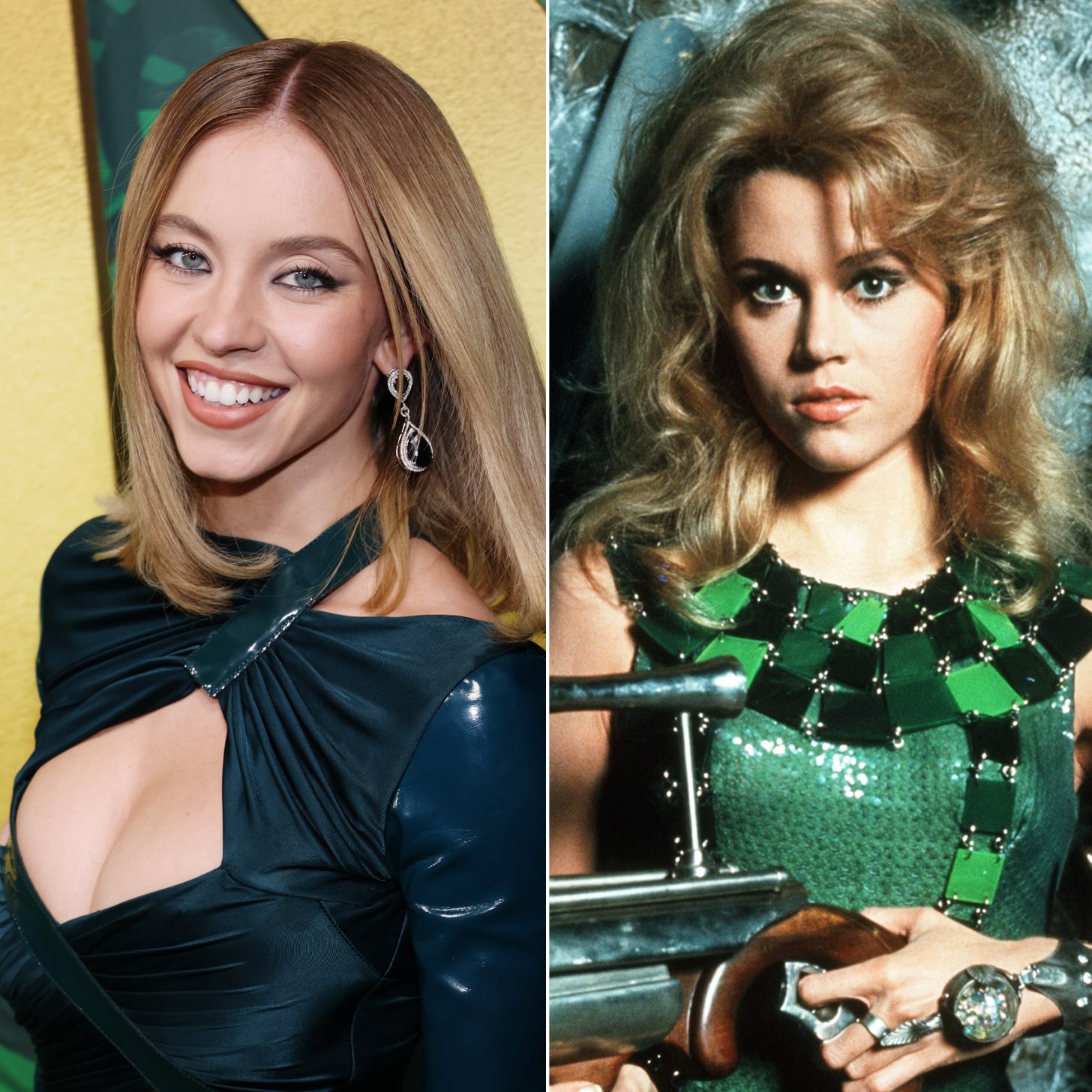 Sydney Sweeney is heading to outer space in a new "Barbarella" movie. The actor confirmed the news on Instagram on Oct. 11, writing, "time to save the universe" alongside a screenshot of Deadline's announcement of the project. According to the outlet, the "White Lotus" actor is set to star as the title hero and executive produce. The film is in development, with no writer or producer attached.
Jane Fonda famously played Barbarella in a 1968 film directed by Roger Vadim. The character first appeared in a French comic series by Jean-Claude Forest. The film ultimately became a cult classic and is considered one of Fonda's most impactful roles. Fonda reflected on her character's legacy in an April interview with Vanity Fair, saying, "All these young men later kept telling me it was the first erection they had, watching 'Barbarella.' And I thought, I'll take that. That's a good thing to be responsible for."
Sweeney adds "Barbarella" to an already packed plate of projects. Right now, the actor is filming the superhero film "Madame Web," which, like "Barbarella," is produced by Sony. The film, set in Sony's Spider-Man universe, also stars Dakota Johnson and Emma Roberts. She'll also appear in the upcoming movie "National Anthem" alongside Halsey, plus she has season three of "Euphoria" coming up.
Sweeney was nominated twice at this year's Emmy Awards back in May. Despite the 25-year-old's acting success, however, she said in an interview back in July that it's still hard for her to afford life in LA with just acting jobs paying the bills. She told The Hollywood Reporter, "If I wanted to take a six-month break, I don't have income to cover that," referencing the time she would want to take off if she had a child. "I don't have someone supporting me, I don't have anyone I can turn to, to pay my bills or call for help." She continued, "They don't pay actors like they used to, and with streamers, you no longer get residuals." Her brand deals, she explained, are ultimately much more lucrative.