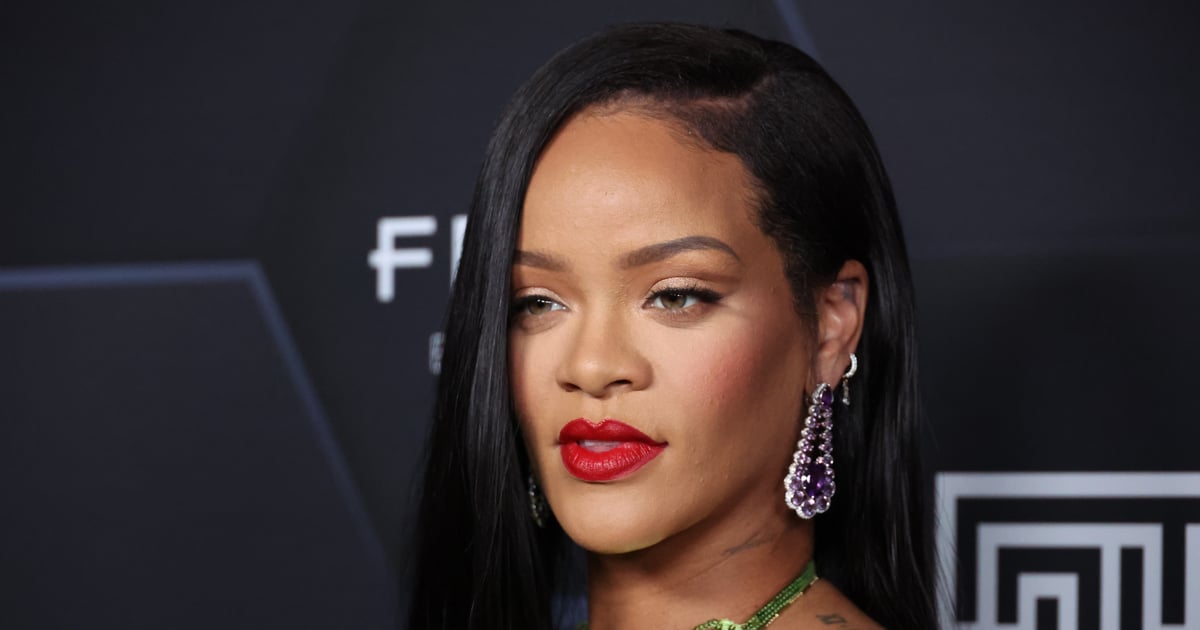 The first-ever Apple Music Super Bowl halftime show is coming in 2023 and will have an absolutely epic headliner. On Sunday, Sept. 25, the NFL and Apple Music announced that Rihanna will be the midgame entertainment on Feb. 12, when the league's top two teams face off in Glendale, AZ.
Rihanna shared the news with her fans via a post featuring her hand holding up an NFL football. Although she didn't add a caption, the NFL quickly confirmed the announcement on Twitter, writing, "Let's GO – @rihanna @rocnation #SBLVII @AppleMusic @NFLonFox."
Apple Music is taking over the halftime show for Pepsi, with the NFL announcing the multiyear partnership in a press release at midnight on Sept. 23.
Rihanna has big shoes to fill — not that the Grammy winner has anything to worry about. In 2022, Kendrick Lamar, Mary J. Blige, Snoop Dogg, Eminem, Dr. Dre, and 50 Cent collaborated for an epic hip-hop halftime performance. The year prior, The Weeknd helmed the show. Other recent headliners have included Shakira, Jennifer Lopez, Justin Timberlake, Lady Gaga, Beyoncé, and Katy Perry.