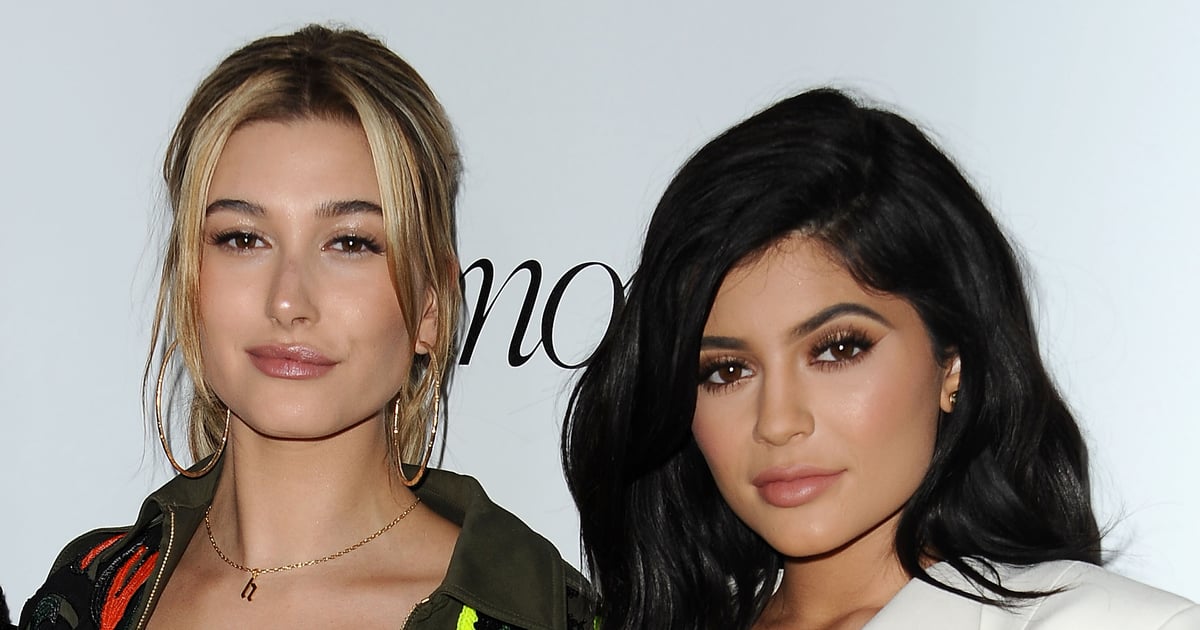 Kylie Jenner and Hailey Bieber are using their wardrobe to defy gravity, all in pursuit of a slice of pizza. On Thursday, Jenner posted a video to her TikTok, spending a night out with Bieber as they were both dressed exactly like Elphaba. For the non-Broadway enthusiasts, Elphaba is the Wicked Witch of the West from "Wicked," complete with green body paint and an all-black look.
The video showcases Jenner emerging from an SUV and walking into a pizza place in LA to pick up a few Detroit-style slices of pizza. For the excursion, the 25-year-old beauty mogul was clad in a black minidress and tights, ankle booties, layered black ribbon necklaces, and, of course, painted green all over. Bieber coordinated her friend's ensemble in a black carwash-hem midi dress, tights, loafers, and opera-length gloves that were also painted green.
Though it's only Oct. 14, the pair are evidently already experimenting with Halloween costumes. Jenner already kicked All Hallow's Eve off with a Batman costume this past week, teasing her Kylie's Cosmetics collab on Instagram, so this is technically the second costume this season from the 25-year-old maven. She's been open about how she's a huge fan of the dress-up holiday, having dressed as everything from Christina Aguilera and Disney's Ariel to a Victoria's Secret Angel and bride of Chucky over the years. As for Bieber, her previous Halloween getups have included Barbie, a punk rocker, and Lola Bunny.