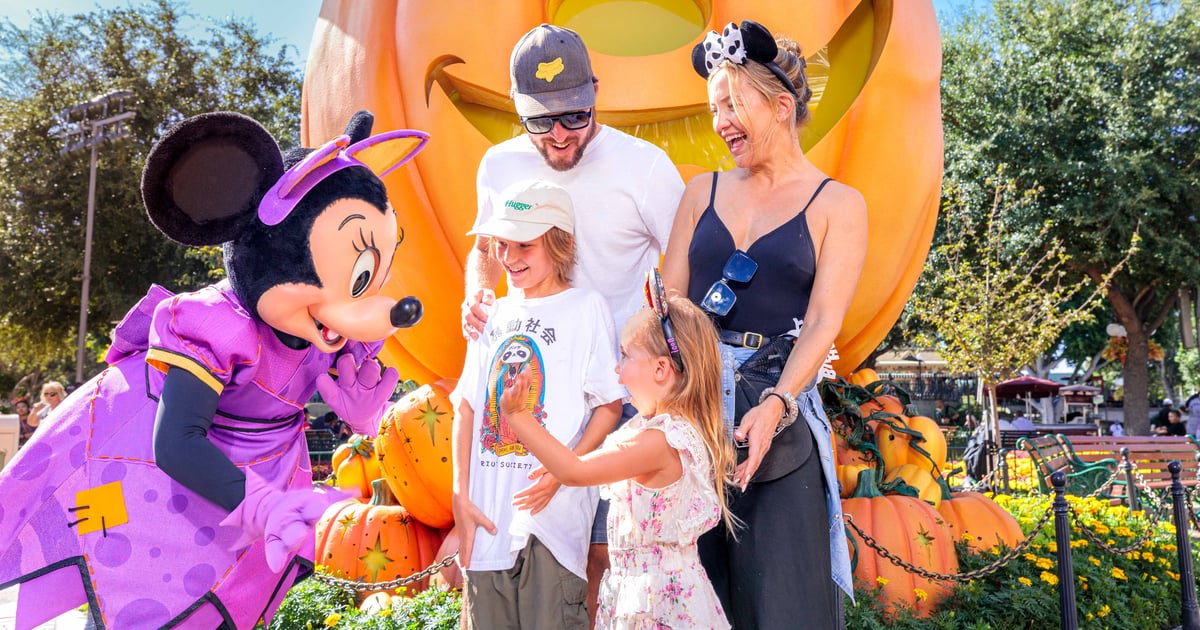 Kate Hudson has one seriously adorable family. While the "Knives Out 2" star has shared a number of sweet moments with her mom, Goldie Hawn, and her "Pa," Kurt Russell, she also has three kids of her own.
Hudson welcomed her first child in January 2004, a son named Ryder Russell Robinson, with her then-husband Chris Robinson. After divorcing the Black Crowes singer in October 2007, the actor fell for another musician, Muse frontman Matt Bellamy. The two got engaged in April 2011 and eventually welcomed a son, Bingham Hawn Bellamy, that July. Although the couple ended their engagement in December 2014, Hudson found love again with her now-fiancé, Danny Fujikawa.
The pair first met when Hudson was pregnant with Ryder but didn't start dating until December 2016. The two remained friends for quite some time until a spark lit after a casual hike together turned into an "unexpected first date." After five years of dating and having their first child together, Fujikawa proposed to Hudson in September 2021; she shared the big news in an Instagram post showing off her engagement ring.
Fast-forward to present day, the couple are parents to a 5-year-old girl named Rani. It's unclear if Hudson has plans to expand her family again, but she did say she's open to having more children during a February 2020 appearance on "The Ellen DeGeneres Show." "I don't know if I'm done. I'm in that place of like, right now, Rani is at that age where you're like, 'I want another baby.' But once she gets like 4 or 5, you're like, 'I feel like my life is kinda back a little bit [and] they're kinda in a groove,'" she explained. "It's weird . . . it's like a window."
While a fourth kid may not be in Hudson's future yet, she's content with her current coparenting arrangement with her children's three fathers. "It might not look traditional from the outside, but on the inside, I feel like we're killing it," she said in an interview with The Sunday Times, per People. "The unit that I've created with three children with three different fathers is a seriously strong unit, and it's ours."
Scroll ahead to learn more about Hudson's family, and see their sweetest moments together.
— Additional reporting by Njera Perkins