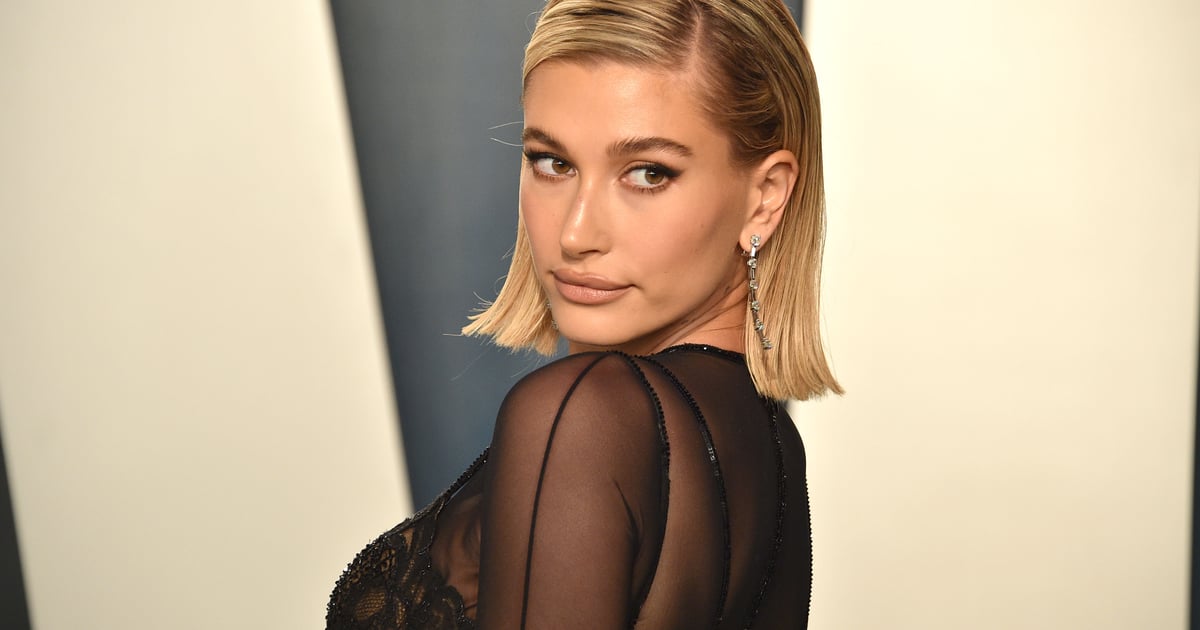 Spooky season is here, and no one's more excited for Halloween than Hailey Bieber. The Victoria's Secret model is jumping into the festivities head first, stepping out alongside friend Kylie Jenner dressed as Elphaba, the Wicked Witch of the West from "Wicked." The duo paired green body paint with sheer black dresses for a fashionable twist on the iconic character. Next, she took her love of themed dressing to a new level for Doja Cat's 27th birthday/costume party.
On Friday, Oct. 21, the 25-year-old star stepped out for the festivities in a head-to-toe black lingerie look. Bieber paired a silk tank top with a front cutout and lace panel with matching briefs. She finished the look with a garter belt and lace stockings, layered pearl necklaces, and a lace eye mask. On top, she layered a velvet cape that swept the floor as she walked, strutting in pointy-toe black pumps with an artful heel. Bieber posted a selfie featuring the look with a four-eyed filter, alongside the caption "I adore Spookyween."
Bieber's red carpet looks are just as memorable as her costumes. She recently attended the 2022 Academy Museum Gala, where she took a viral pic with Selena Gomez dressed in '90s fashion. The model's brown ruched gown featured a dramatic front cutout, accented by her retro-inspired gold choker. She also drew inspiration from the stylish decade for her outfit at the Barbara Berlanti Heroes Gala Benefiting F*ck Cancer. Bieber's plunging neon corset dress featured a dramatic ruffle that started at the neckline and cascaded all the way down the hem.
While Bieber's most recent party look is a custom Victoria's Secret creation, Justine Skye made an appearance in the brand's So Obsessed Laced Teddy ($90), which is available for purchase. Get a closer glimpse at their costumes ahead.