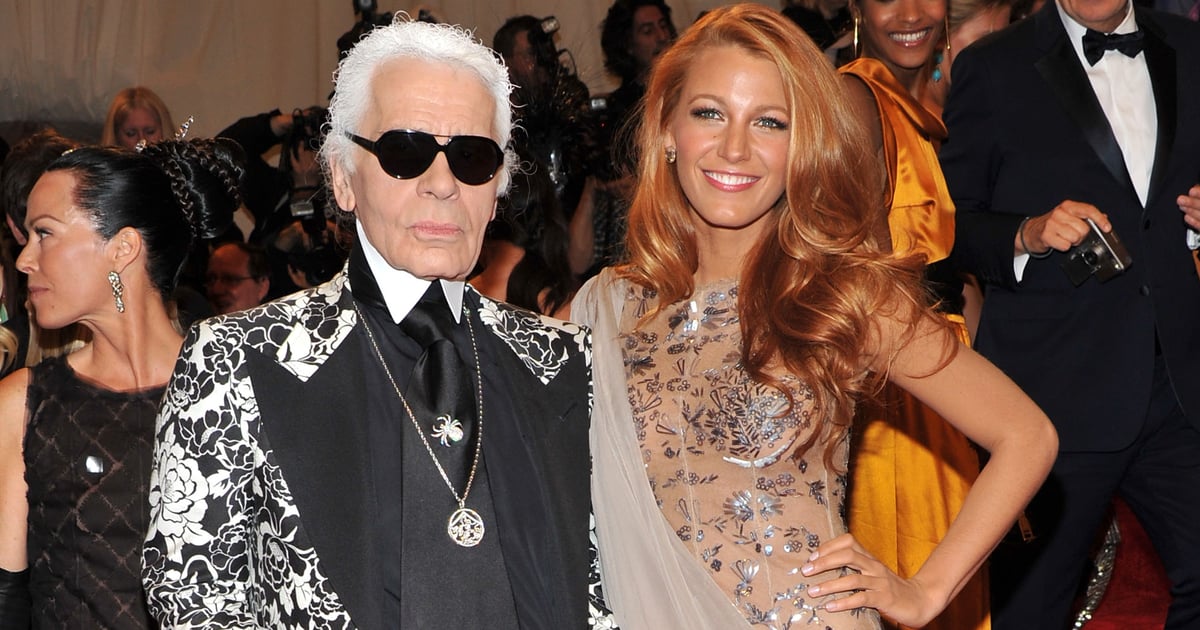 There may still be three months left of 2022, but the fashion world is already abuzz about Met Gala 2023. On Friday, producers of the industry's biggest event announced its oft-discussed theme for next year's fashion fête. So what will it be? The Met Gala 2023 theme is "Karl Lagerfeld: A Line of Beauty," a tribute to the prolific designer who passed away in 2019.
The exhibit at the Metropolitan Museum of Art's Costume Institute, which hosts the gala each year, won't be the typical artist retrospective. According to Vogue, approximately 150 looks Lagerfeld designed for various houses will be on display alongside the original sketches that he drew for each look.
Over the course of 65 years, Lagerfeld left his mark on some of luxury's most beloved brands, including Balmain, Patou, Chloé, Fendi, and Chanel. At the latter couturier, the German-born designer was creative director from 1983 until his death in 2019. He launched his own eponymous ready-to-wear label in 1984, which continues to produce clothing and accessories for men and women.
Although his designs are varied and innumerable, Lagerfeld himself favored a uniform of sorts. He was often instantly recognizable for his tried-and-true white ponytail, black sunglasses, fingerless gloves, and high collars. These design details were a critical part of how he put himself together — celebrities walking the Met Gala red carpet will likely find creative ways to incorporate Lagerfeld's signature accessories into their own looks.
Could Zendaya make a leather-clad appearance of her own? Maybe Blake Lively will step out in vintage Chanel? Only seven months and counting until all will be revealed. In the meantime, keep reading for more Met Gala 2023 details, and be sure to check back here as further updates are announced.