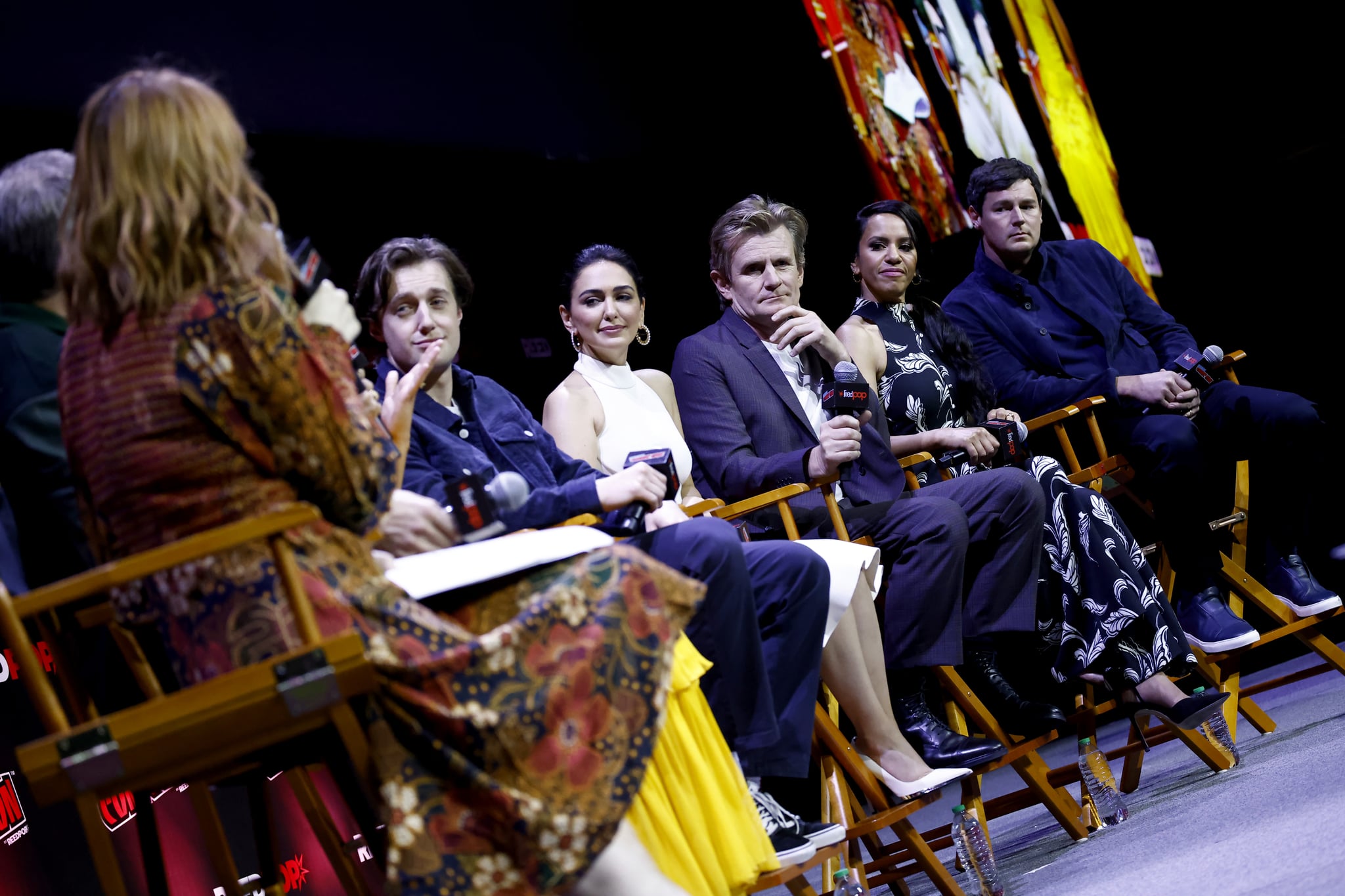 Members of the the cast of "The Rings of Power" spoke about the show's first season, their characters, and the upcoming finale during a panel at New York Comic Con on Oct. 7. Daniel Weyman (who plays the mysterious Stranger), Cynthia Addai-Robinson (Míriel), Leon Wadham (Kemen), Nazanin Boniadi (Bronwyn), Charles Edwards (Celebrimbor), Sara Zwangobani (Marigold), and Benjamin Walker (Gil-galad) were all on hand to discuss the series.
Since the most-recent episode of the show premiered Friday morning, they kept the conversation, moderated by Felicia Day, light on spoilers for the new installment, but they did premiere a new season-finale trailer in which fans can get their first glimpse of Sauron. Addai-Robinson revealed that the cast watched the first three episodes before the show premiere but otherwise have been seeing the final result week by week at the same time as viewers. "And for the series finale, there's quite a bit that we don't know," she added.
"When we shot the series finale — this is true — the scripts were sent out to the cast but with large portions redacted to make sure that even within the cast, some of us didn't know what was going to happen," Edwards said. "Some of us still don't." The cast didn't answer questions about Sauron's identity, but they did tease another big moment that's coming soon: the creation of the titular rings. Edwards said, "There is jewelry imminent," and they played an exclusive clip of Celebrimbor and Gil-galad discussing the idea of forging an item of power. Walker also talked about Gil-galad's relationship with Elrond (Robert Aramayo). "He sees his potential, whether Elrond sees it or not," he said. The king is encouraging him, even if it's hard for Elrond to realize that's what's going on.
Showrunners J.D. Payne and Patrick McKay were not in attendance at NYCC but explained in a video that they're in London, currently working on the show, which has been renewed for season two. We'll have to wait for the season finale, which airs Oct. 14, to find out where the cast of characters end up heading into the show's hiatus.
"The Rings of Power" Season-Finale Trailer
[embedded content]