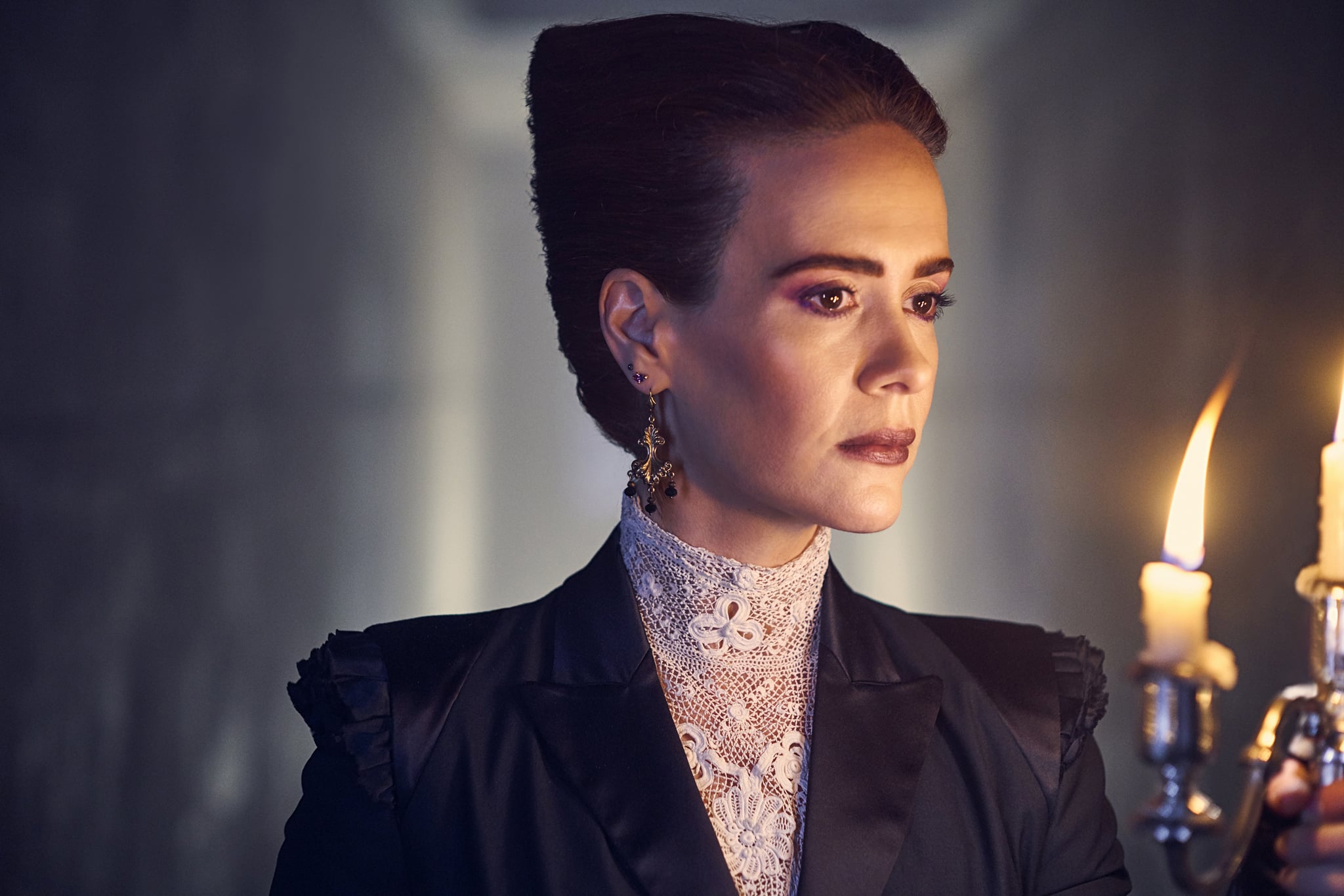 Image Source: FX
"American Horror Story" announced its grand return for season 11 last month, and now we finally have more details about it. On Sept. 29, the terrifying FX staple announced via a tweet that its forthcoming season will be titled "American Horror Story: NYC," adding "New Season. New City. New Fears." It will kick off with two new episodes on Oct. 19.
The cast of season 11 welcomes a mix of returning and newbie actors to the franchise — including Zachary Quinto from "AHS" seasons one and two, Sandra Bernhard from FX's "Pose," and Charlie Carver, who's worked with series creator Ryan Murphy on previous projects, per TVLine. Rounding out the ensemble cast are Joe Mantello, Billie Lourd, Leslie Grossman, Isaac Powell, Denis O'Hare, and Patti LuPone.
"American Horror Story" fans may be saddened to see that series alum Sarah Paulson won't be back for season 11, as she's starred in every installment so far except the ninth. But according to Variety, Paulson seems fine with retiring from Murphy's spooky anthology world. "It's not that I'm not open to it. I'm always open to it, but I feel like I've been doing it for a long time, and people might start getting sick of me in that world," she told the outlet of her potential return. "Let someone else scream and run and cry for a second. Other people can do that too! Also, my nervous system. There was a time when I was younger when I was like, 'I can do this all night. I love it!' Now I'm like, 'Momma's tired!'"
News of "American Horror Story"'s upcoming season follows after its 10th installment, titled "Double Feature," debuted in two parts last summer. "Part I: Red Tide" followed the story of a family's move to a haunted, isolated beach town, while "Part 2: Death Valley" explored extraterrestrial life on Earth as an ode to 1950s sci-fi movies.
It's unclear what exact terrors "AHS" has in store for New York City, but considering the show's track record for incredibly grim plots, season 11 will surely leave viewers spooked. "AHS" has yet to release a trailer for season 11, but while we wait, check out the creepy season 11 poster ahead.
New Season. New City. New Fears. FX's AHS:NYC premieres 10.19 on FX. Stream on Hulu. pic.twitter.com/LBk8P5jPX8

— AmericanHorrorStory (@AHSFX) September 29, 2022