This on-the-rise leading male actor and model, Horse ' El Caballo ' Wren comes in as number seventeen new faces that can be seen on Apple TV+ and Prime Video hit movies Kate's House, Full Time Pimpin, their both streaming in over 25 countries and is currently making the impossible leap to reality tv show appearances on MTV's Love & Hip Hop Miami. He recently appeared in a Hagerty Classic Cars television commercial. But Horse has an amazing drive to make it in all areas he sets his eyes on. After making the background and extra's rounds in television, the ladies heartthrob actor began to make more scene appearances on the call sheets for BET's Hit drama The Quad as the director and cast saw something in him.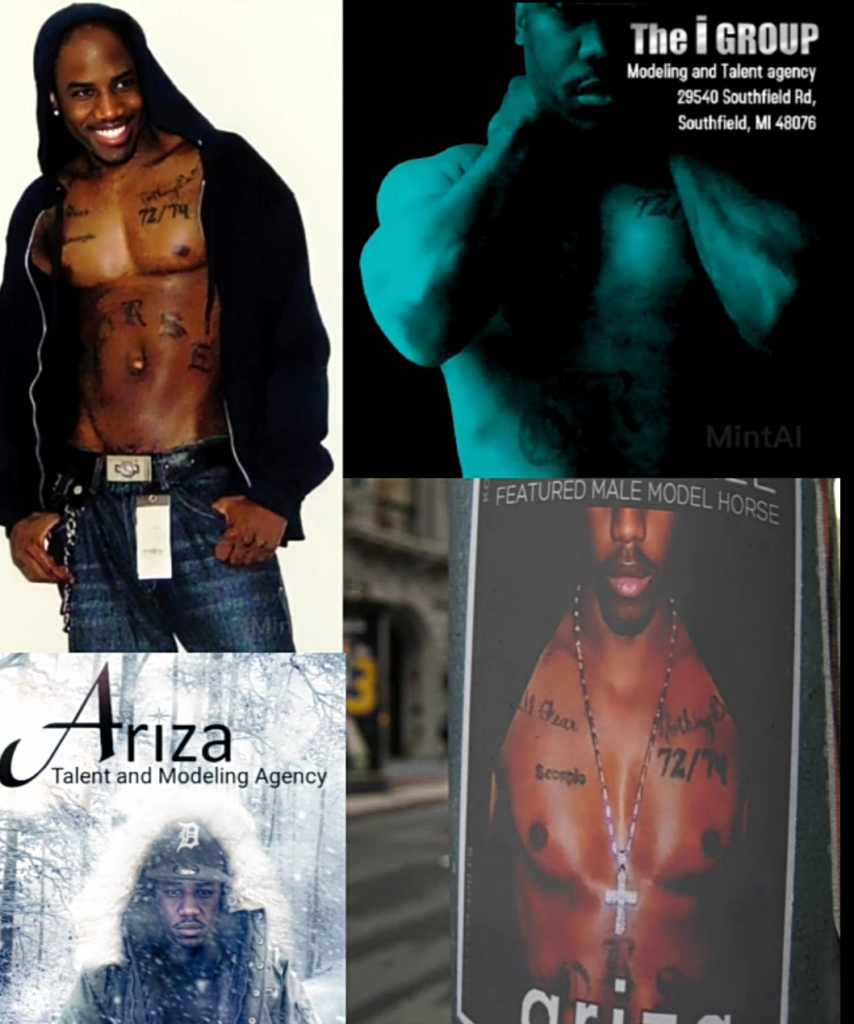 As a kid, Horse was introduced to an array of films of Denzel Washington. ("His ability to transform into the characters differently was and is absolutely amazing.") Denzel became the construct for me in watching actors like Blair Underwood and Wesley Snipes.
"I knew that as a young child that it was something to be pursued, either as a director or an actor in movies, either way it would be a goal of mine," As detailing and fantastically explained as his goals are. He credits his mother for always believing in him at a young age.
He is set to star in even more upcoming movies and television commercials.
IF I WASN'T AN ACTOR I'D BE "An entrepreneur, which i happen to be both. "
THE PERSON I WOULD LIKE TO WORK WITH "Sanaa Lathan."
THE SONG OR ALBUM I AM OBSESSED WITH RIGHT NOW "The song Stack Yours by Jovie Da Don from the 2ambitious.com documentary soundtrack."
Contact: Jeff at Ariza Models 153 Sabal Palm driv,Longwood, Flirida 32779 (407) 332-0011 ext. 104  for casting auditions and model bookings for Horse ' El Caballo ' Wren.