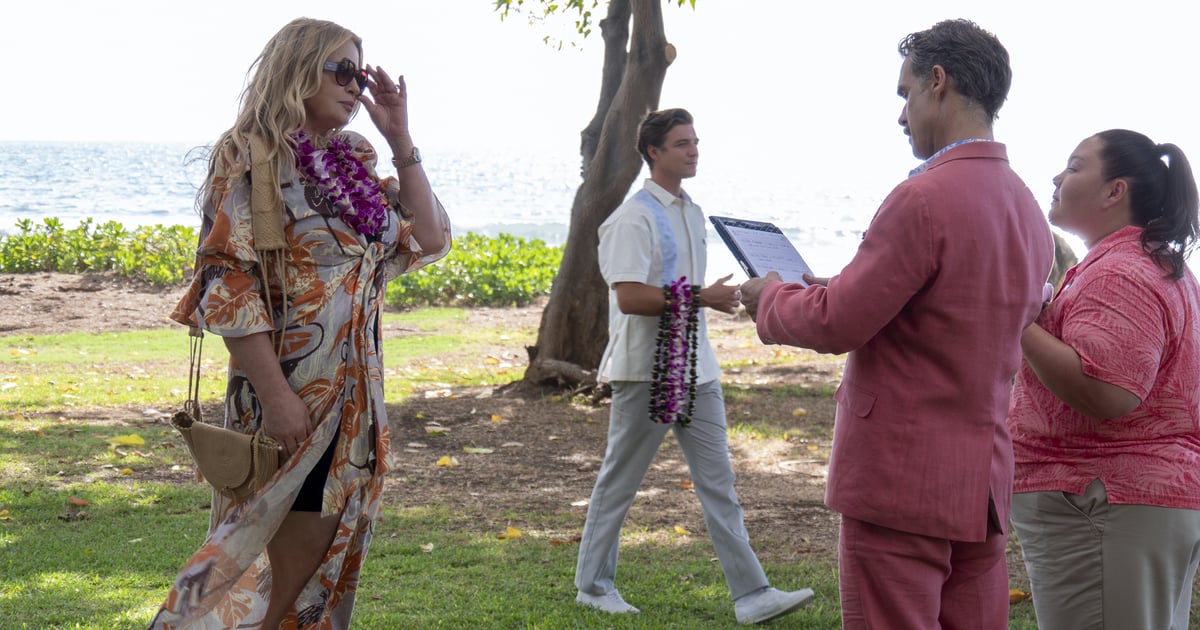 Pack your bags: we're going to Sicily! After bidding guests and fans adieu in the jaw-dropping season-one finale of HBO's "The White Lotus," season two is almost here. On Oct. 6, HBO released the trailer for the highly anticipated follow-up season, and it teases just as much (if not more) complicated family dynamics, rich people problems drenched in satire, and murderous intrigue. Only this time around, Theo James, Aubrey Plaza, and more are in on it.
This season will bring a host of new changes (a new cast and resort location included), but one thing is certain: Jennifer Coolidge and her zingy one-liners aren't going anywhere. Deadline was the first to report of Coolidge's return in October 2021. "I just did five months on it ['The White Lotus'] in Sicily. I got back like two weeks ago," Coolidge told New York Times in a July interview. "I've been instructed that I'm not allowed to leak anything, but I have to say, from what I've witnessed, watching what some of the new actors are doing, people will not be disappointed."
From this season's alluring characters to the titular Sicilian resort they'll be calling home for a short time, read on to see what you should know about the dark comedy's second season.