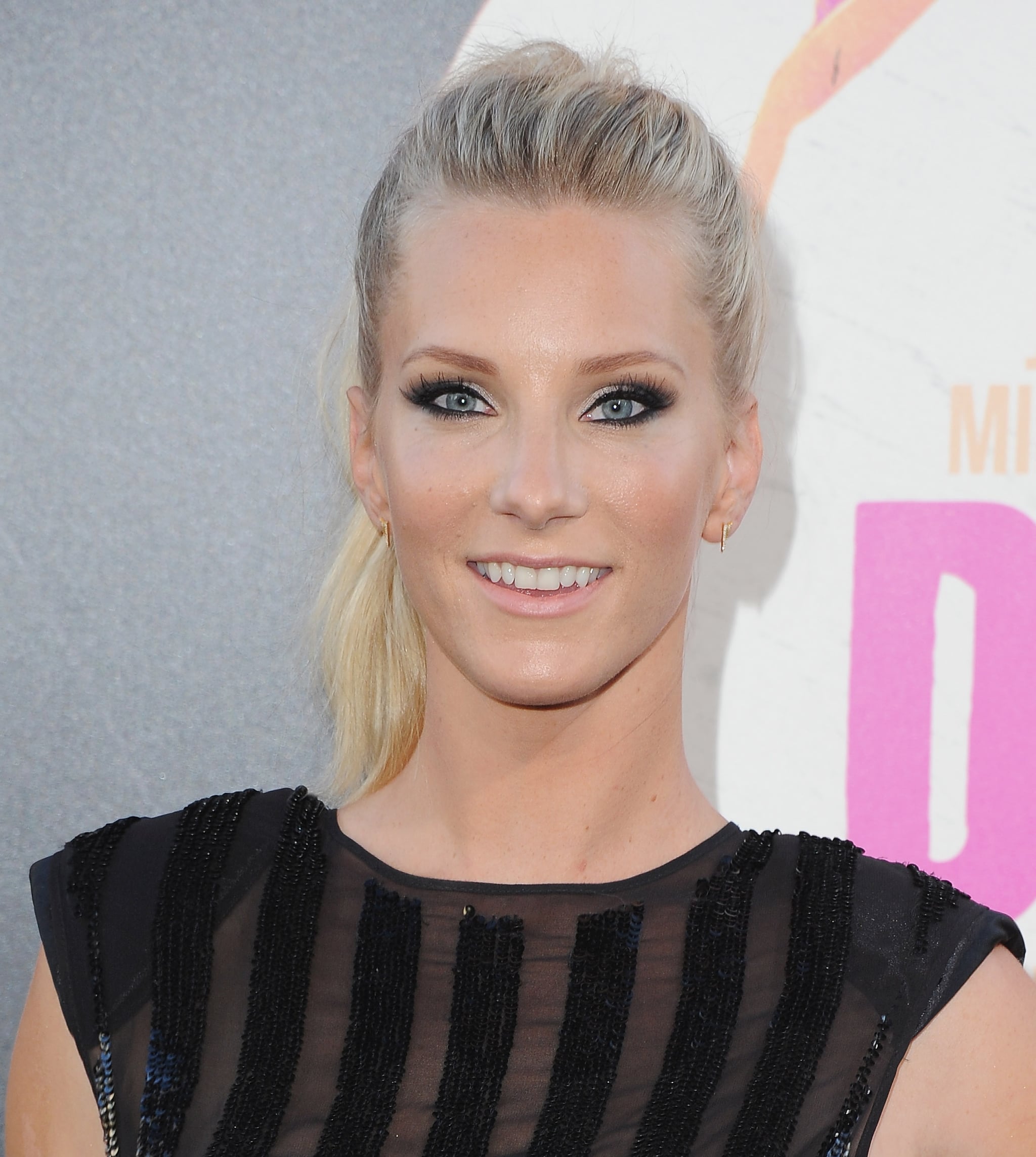 "Glee" actress Heather Morris spoke openly about her experiences with an eating disorder on Thursday's episode of the "And That's What You REALLY Missed" podcast, hosted by former costars Jenna Ushkowitz and Kevin McHale.
Morris shared that her eating disorder developed over time while working on "Glee," starting as an "unhealthy work habit" and eventually escalating while on a concert tour in 2010.
"I had developed an eating disorder. I stopped getting my period. I was so in my head about food and what it was doing for me," she said. While Morris did not disclose the type of eating disorder she experienced, missing periods is often a body's response to malnutrition.
According to the Mayo Clinic, several lifestyle factors can contribute to missed periods — or amenorrhea, which is defined by missing one or more menstruation cycles — including low bodyweight, excessive exercise, and stress.
During the conversation, Morris reflected on her relationship with her late costar Naya Rivera, whom she honored last year with a memorial tattoo.
"I can't remember exactly what she was saying, but she was approaching me about my eating disorder because I know she herself had eating disorders, and she was very open about it in her book. So she of course was the first to speak up about it," Morris said. At the time, she was not ready to discuss her eating disorder, and the two did not broach the subject again. Still, it made an impact on Morris.
"That's who [Rivera] was. She was just always ready to talk about it," Morris said.
According to the National Association of Anorexia Nervosa and Associated Disorders, about 28.8 million Americans — or nine percent of the population — will have an eating disorder in their lifetime.
If you or someone you know is struggling with an eating disorder, the National Eating Disorder Association (NEDA) has resources available, including a 24/7 helpline at (800) 931-2237. For a 24-hour crisis line, text "NEDA" to 741741 or use its click-to-chat help messaging system.