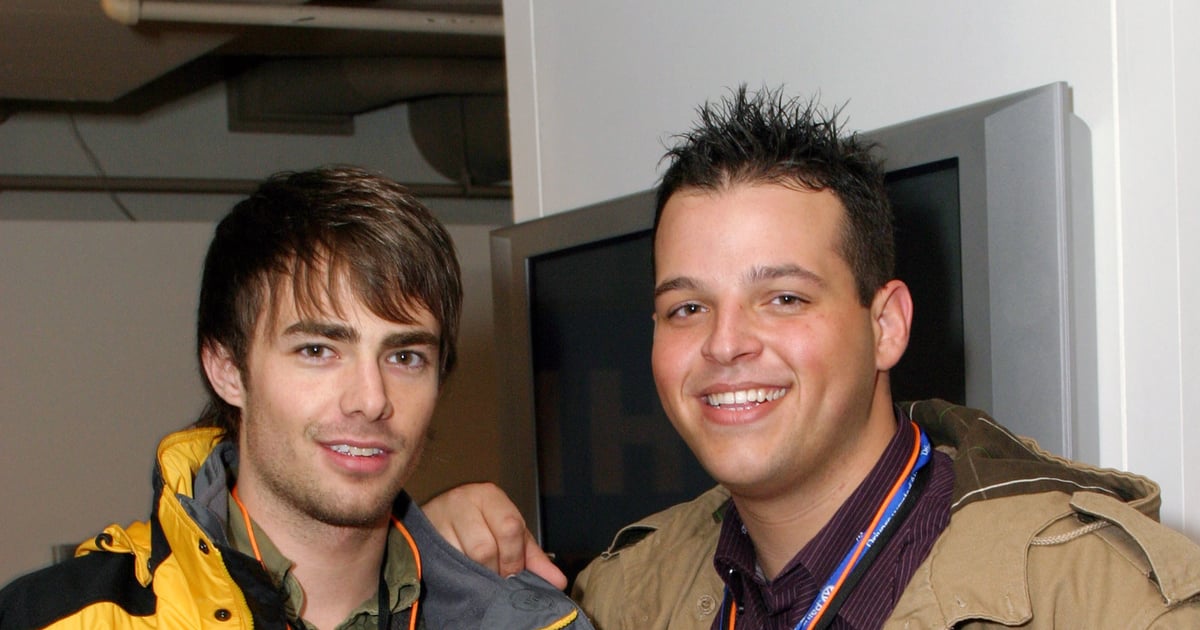 Daniel Franzese and Jonathan Bennett celebrated Oct. 3 — better known as "Mean Girls" Day — with an affectionate reunion in the Big Apple. The two stars met up in Times Square and shared a photo of their celebration on Instagram, with Bennett adding the caption, "What gay is it? 🌈 #pride."
Oct. 3 has become "Mean Girls" Day because of one particular line Lindsay Lohan's Cady Heron says to Bennett's Aaron Samuels in the movie. "I began talking to Aaron more and more. On Oct. 3, he asked me what day it was," she narrates before telling him, "It's Oct. 3." Fans — and stars, too — have taken to celebrating the day with memes and references to the classic film.
Earlier in the day, Bennett shared another post in honor of the special occasion. "Since today is Oct. 3 and everyone is going to pretty much ask me to say the same things today, I figured let's just do them all now," he says in the video, going on to quote some of the most memorable "Mean Girls" lines and thanking fans for their ongoing support.
It's been an exciting year for Bennett, who married TV presenter Jaymes Vaughan in March. He's also making history by starring in Hallmark's first gay Christmas movie, "The Holiday Sitter," in December. Meanwhile, Franzese — who plays Damian Leigh in "Mean Girls" — made waves on "RuPaul's Secret Celebrity Drag Race" earlier this year, coming in fifth as Donna Bellissima.