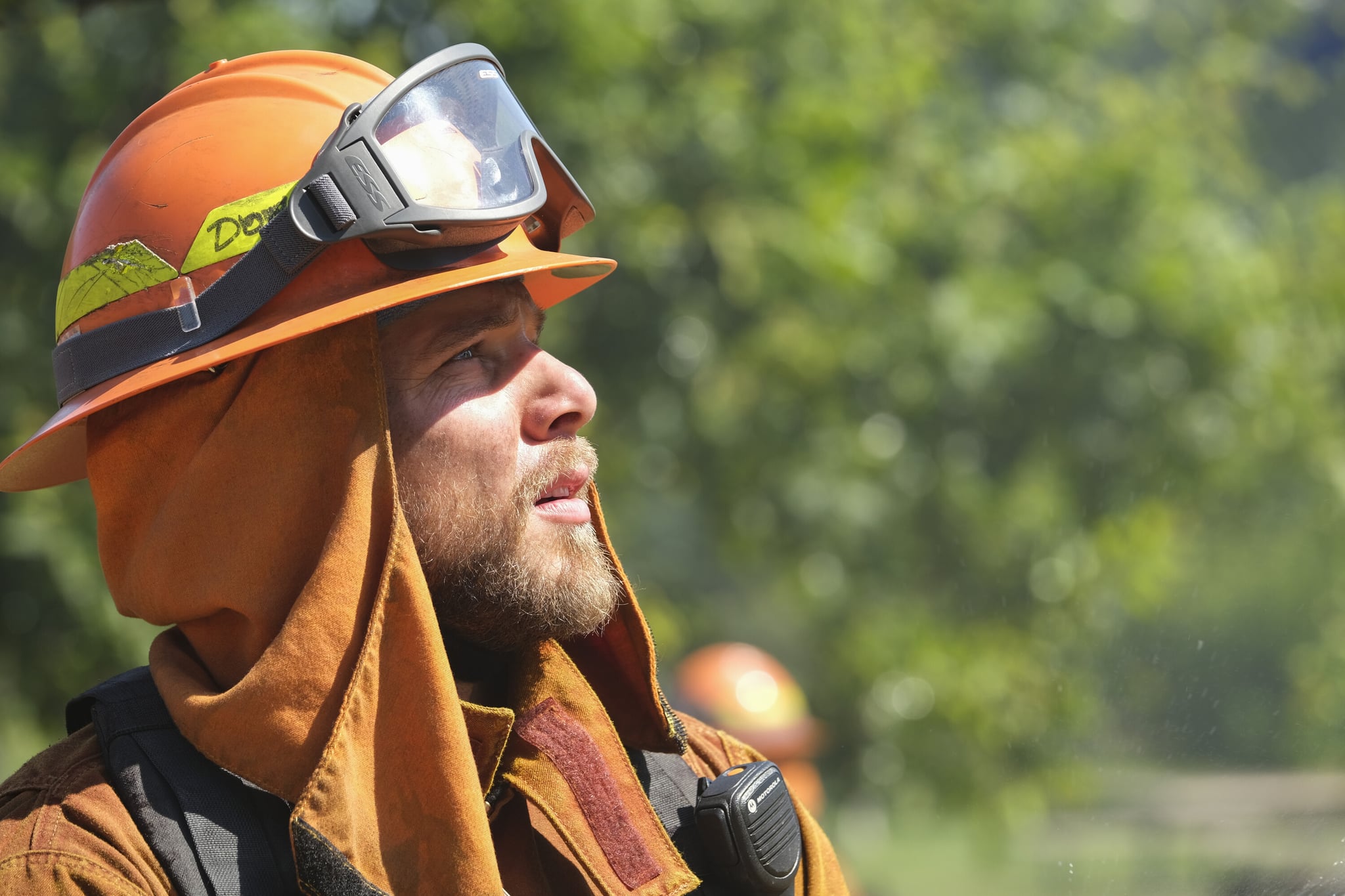 Image Source: CBS
Max Thieriot hails from a small town, so embodying Bode Donovan on the upcoming CBS drama "Fire Country" wasn't too much of a stretch — at least in that regard. The show follows Bode, an incarcerated man who joins an early-release program fighting fires alongside first responders to reduce his five-year prison sentence for robbing a man at gunpoint. The program seems like a great idea, until he's placed in his hometown of Edgewater, coming face to face with the ugly past he's been trying to escape.
Thieriot grew up in Occidental, CA — "a town of [about] 1,000 people," the actor tells POPSUGAR — so he knows a thing or two about the small-town USA dynamic that inspired "Fire Country"'s concept. "That drew me to wanting to create this world. It's something that I grew up around, and a lot of my friends do this job."
From "Fire Country"'s two-and-a-half-minute promo alone, it becomes clear Bode is somehow linked to just about everyone he runs into on his new job. "It has its perks, but it has ups and its downs for sure," Thieriot says about life in Occidental — and on screen in the fictional Edgewater. "When everybody knows everybody, it can be a really great thing and also not such a great thing at the same time. I felt like I really wanted to set the show in that world . . . It just felt like the ramifications of . . . how all these things affect everybody just seemed like they were elevated."
Much of the series's pilot establishes what will drive the drama (apart from wildfires, of course): secrets. "A lot of these folks try and keep things [secret] because they know that those things will — forgive the pun — spread like wildfire throughout the town," he says.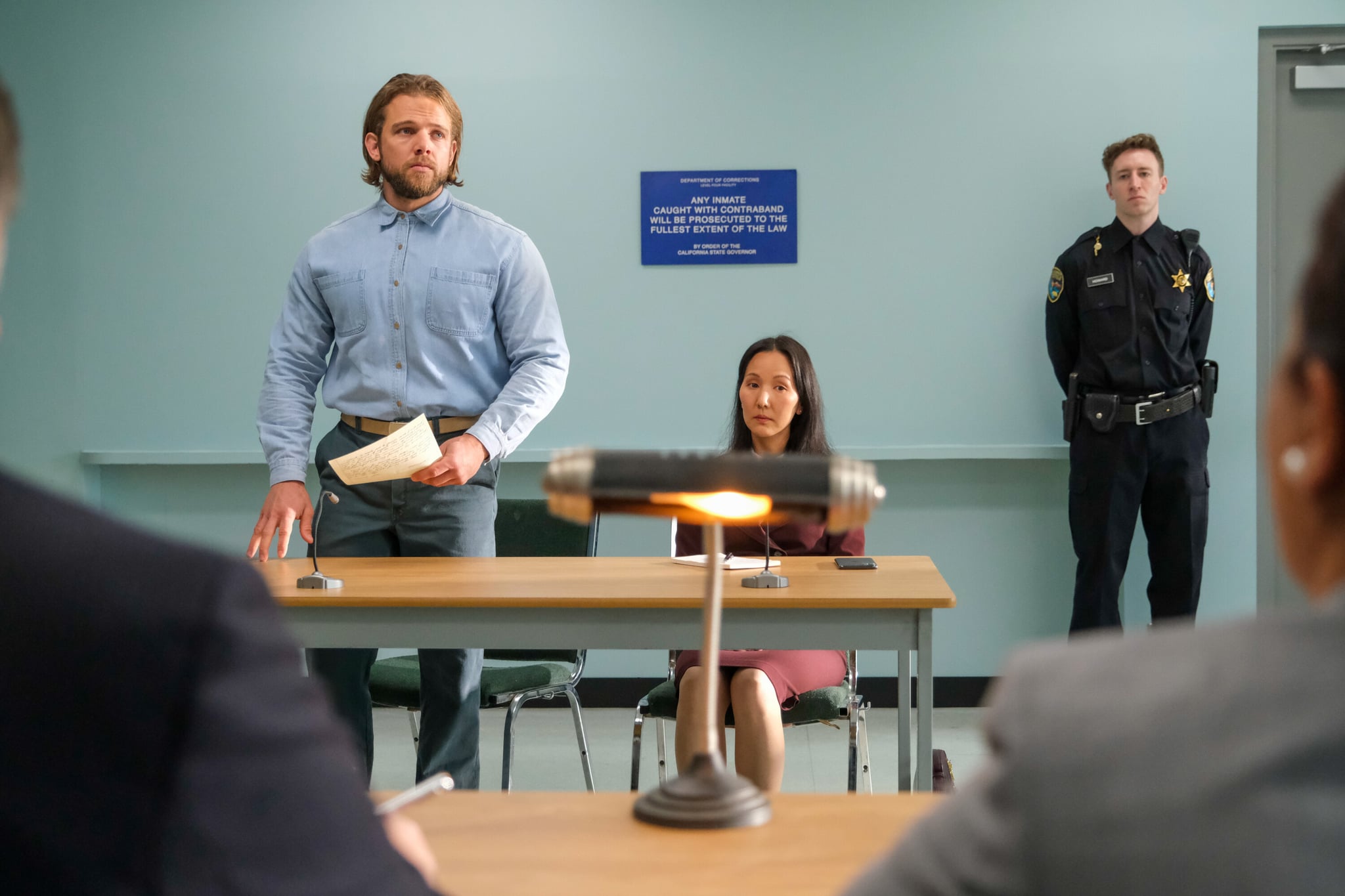 Image Source: CBS
While Thieriot promises there will be plenty of new secrets that emerge as the story unfolds throughout "Fire Country"'s first season, he says viewers will have one burning question about Bode's past throughout the premiere: "What's the reason [Bode] doesn't want to be here?"
Thieriot doesn't just star in the show — he's also a cocreator and executive produces it as well — so when the answer to that question is revealed in a significant (jaw-dropping) twist, know that the actor had an integral role in conceptualizing Bode's backstory.
"Early on, that was the cliffhanger I always envisioned," Thieriot says. "Even in my earliest drafts, it was the big reveal that, when I came up with it, it just felt like it always stuck. So a couple things evolved from the original, but to me, that always felt like the big emotional cliffhanger you're going to want to tune in for and see how that unfolds."
But while most of the drama on "Fire Country" is fictional, the forest fires that afflict Northern California are not, and that was another reason Thieriot was driven to make "Fire Country." "The West is in such a drought right now in general that fire season is no longer really fire season," he says. "We're getting these massive fires year-round. So I think ['Fire Country' is] timely in a lot of ways, and it felt like it was a story that needed to be told."
"Fire Country" premieres on Oct. 7 on CBS with new episodes airing on Fridays.
[embedded content]