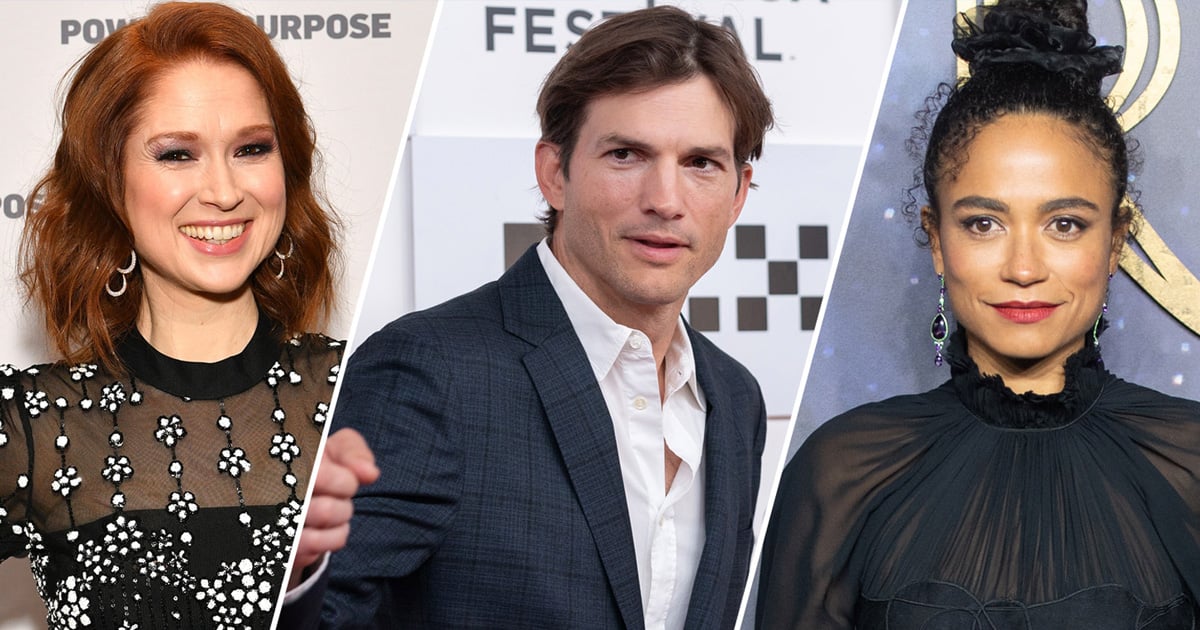 The iconic TCS New York City Marathon returns for the 51st year on Sunday, Nov. 6, with 50,000 runners running the 26.2-mile race. In addition to attracting dedicated recreational runners, the competition also regularly draws professional athletes, TV stars, and celebrities from all backgrounds. This year, the marathon will feature several familiar faces, including Ashton Kutcher, "Unbreakable Kimmy Schmidt" star Ellie Kemper, "The Walking Dead" actor Lauren Ridloff, "Catfish" host Nev Schulman, and more.
For many stars, the race is an opportunity to put their running and endurance skills to the test while also raising money for charity. Kutcher will be competing to raise money for Thorn, the nonprofit he cofounded with Demi Moore in 2012 to help prevent the exploitation of children. For celebrities like Schulman and former football player Tiki Barber — who's returning for his eighth NYC Marathon — it's organizations like NYRR Team for Kids that have them strapping on their sneakers. Other celebrities will be supporting charities such as Cancer Support Community, Boston Children's Hospital, the Women's Sports Foundation, and more.
There are a few different ways to qualify for the marathon, which is held in honor of first responders, veterans, and their families. You can earn a bib as a time qualifier by running a certified marathon or half-marathon race faster than the times posted on the New York Road Runner's website. Time qualifying standards vary based on gender and age. As part of TCS's 9+1 program, prospective runners can also run nine NYRR races and complete one volunteer opportunity before Dec. 31 to qualify for next year's race. Runners can also participate by taking part in a drawing for nonguaranteed entries, or by registering with an official NYRR charity partner or an International Tour Operator. See the full lineup of celebrities competing in this year's marathon — including "The Bachelor"'s Matt James and journalist TJ Holmes — ahead.