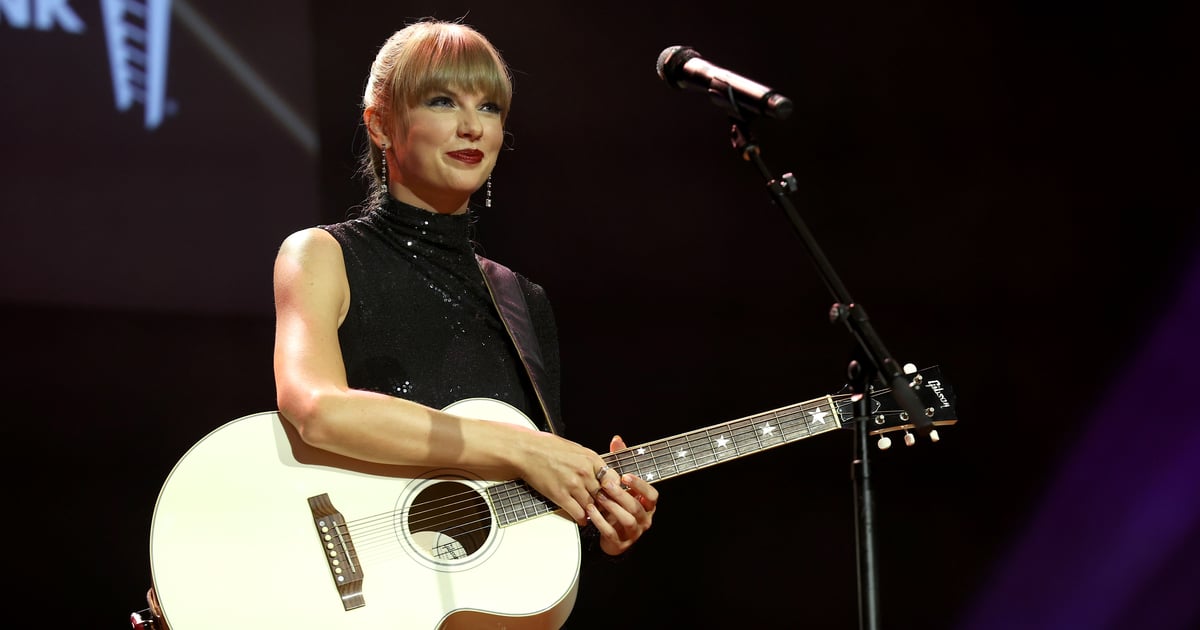 Taylor Swift's "Midnights" album just arrived, but fans are already looking toward the future. Way, way back in 2019, Swift announced that she was going to re-record her first six albums and all the music she released before she changed record companies. She alleged that her previous company, Big Machine Records, wouldn't let her buy back her master recordings, so she would just make new ones. New versions of "Fearless" and "Red," called "Taylor's Versions," came out in 2021, which made a lot of fans think that she'd release more of the re-recorded albums in 2022. But Swift ended up changing things this year with the release of "Midnights." However, at the same time, she's been leaving a lot of clues that one particular re-recording is on the way: "Speak Now (Taylor's Version)."
In the music video for "Bejeweled," Swift included a ton of Easter eggs that point toward "Speak Now." The video features music from two songs that appeared on the 2010 album, "Enchanted" and "Long Live," and Laura Dern even says, "Speak not" in the video. Plus, the video came out Oct. 25 — and "Speak Now" was released Oct. 25, 2010. Whether these are clues toward the release of the album or red herrings to mess with fans is anyone's guess.
There was also an incident from earlier this year that had fans wondering if "Speak Now" was on its way. In a January interview with the LA Times, Blur frontman Damon Albarn completely dismissed Swift's songwriting skills. "[Taylor Swift] doesn't write her own songs. There's a big difference between a songwriter and a songwriter who co-writes," the 54-year-old British musician told the outlet. "A really interesting songwriter is Billie Eilish and her brother. It's just darker — less endlessly upbeat. Way more minor and odd."
It didn't take long before Swift responded directly to Albarn's claims that she doesn't pen her own songs. "I was such a big fan of yours until I saw this. I write ALL of my own songs," she tweeted on Jan. 24. "Your hot take is completely false and SO damaging. You don't have to like my songs but it's really f*cked up to try and discredit my writing. WOW."
Albarn later apologized for his comments, tweeting: "I totally agree with you. i had a conversation about songwriting and sadly it was reduced to clickbait. I apologise unreservedly and unconditionally. The last thing I would want to do is discredit your songwriting. I hope you understand. – Damon"
The exchange made a lot of fans think of "Speak Now." That's because every song on "Speak Now" was written by Swift solo when she was 19. The album also features a rebuttal toward her critics, the fun and sassy "Mean." "Speak Now" is the answer to people who think Swift can't write good songs on her own.
For now, we're still waiting for "Speak Now (Taylor's Version)" and other re-recordings. Some fans think that "1989 (Taylor's Version)" is more likely to appear first, since Swift has already released some of the songs on that album. But the singer is currently embroiled in a lawsuit about "Shake It Off," that album's first single, which could be delaying it. Swifties will just have to wait for their idol to speak, now.